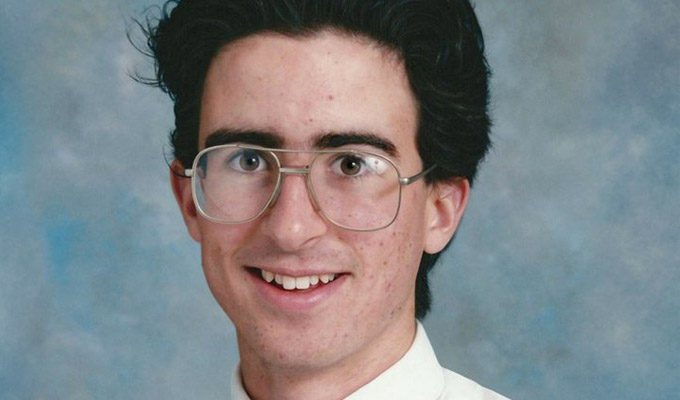 THIS is John Oliver's new promotional poster
If you're going to have your face plastered on billboards across the US, you might want to look your best.
Well, not if you are John Oliver, who has used a a photograph of himself as spotty 14-year-old to promote the new series of Last Week Tonight.
The image is accompanied by the headline: 'If there's hope for him, there's hope for all of us.'
'It's the most hope we can plausibly offer,' the British comic told Stephen Colbert on the CBS Late Show this week.
One of the posters occupies an almost block-long space in New York's Times Square, prompting Oliver to joke: 'We've done the impossible; we've made Times Square a genuinely worse place to go.'
But Colbert saw a positive side to the advertisement, which is positioned above a chemist's.
'People going into this Walgreens right here to buy birth control look at that and go, "Never mind, we're good…"'
Last Week Tonight returns to HBO on February 16, and will then air on Sky Comedy in the UK the following night.
;
Published: 12 Feb 2020
What do you think?