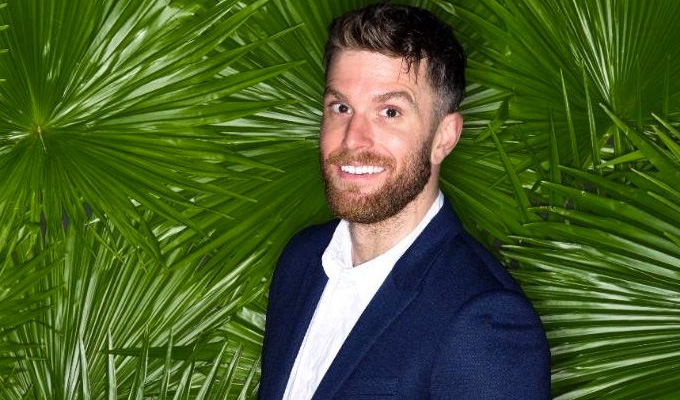 Joel Dommett gets Ant & Dec tattoos
Joel Dommett has revealed that he has got Ant and Dec tattoos on his legs.
The comic, and former I'm A Celebrity runner-up disclosed the fact he had their names inked on to the back of his shins on the ITV show last night.
And the revelation even came as news to his mum!
Dommett, who hosts the Extra Camp, spin-off show told the Geordie duo: 'I promise you this is absolutely real. I'm a big fan of you guys, I've known you now for four years, and you've been a big part of my life...'
Ant twigged what was coming having seen an image the comedian posted on Instagram, then the camera zoomed in to show the tats:
Penny Dommett revealed her shock on social media, posting: 'Oh Joel why do I end up finding out at the same time as the rest of the country???
'I can guarantee I'll HATE IT. When you're 60 you'll wonder what the hell you were thinking (come to think of it when I'M 60 I'll wonder WHAT THE HELL WAS HE THINKING. From 'Disappointed of Rockhampton' #nokissesforyoutoday.'
Published: 26 Nov 2019
Recent Punching Up
What do you think?