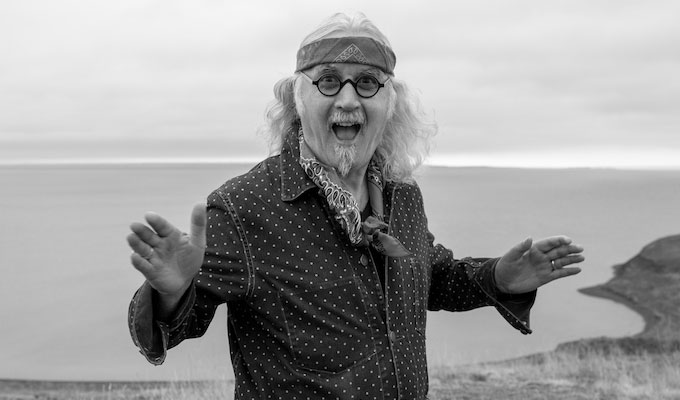 'Bits of me are falling off – but it's interesting'
Billy Connolly has said that he finds it 'interesting' that 'bits of me are falling off' as he ages.
The 76-year-old admitted he may not be able to perform stand-up again due to hearing problems, his Parkinson's disease and the fact that 'I don't think at the same speed as I used to'.
Speaking Chris Evans on his Virgin Radio show this morning, the Big Yin said: 'I've stopped performing because of my Parkinson's disease and I've stopped touring.
'I may perform at some other point but I have no plans to. And I'm quite happy taking my medicine and getting along with it.
'I've started to drool which is a new one on me. This disease it gives you a new thing every now and again that you have to deal with and drooling is my latest.
'I walk unsteadily and my hearing is going and it's bizarre that bits of me are falling off but it's interesting. Steadily more symptoms come and it's incurable. It's not going to end.'
Billy added that he was recently offered the chance to perform at a Parkinson's charity gig, but turned it down.
He was speaking to promote the release of his new book Tall Tales And Wee Stories: The Best Of Billy Connolly, which he described as 'the performer saying goodbye', but not him personally.
Published: 17 Oct 2019
Recent Punching Up
What do you think?