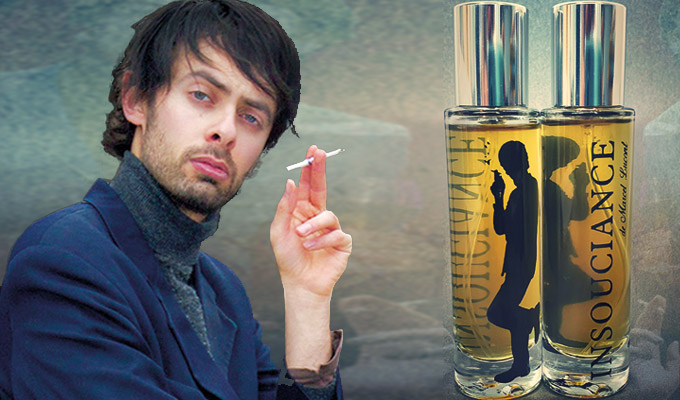 Marcel Lucont releases a fragrance
Every comic is on the lookout to make a few extra quid at the Fringe.
But Marcel Lucont – the French alter-ego of stand-up Alexis Dubus – has gone to new lengths in his merchandising… and released his own fragrance.
Insouciance is described as an 'overpowering mix of cognac, smoky cabaret bars and libraries' produced by perfumers 4160Tuesdays.
A limited edition of just 50 bottles have been made, and are on sale for £20 each.
Lucont's merchandise stall at the Pleasance, where he is performing his tenth Edinburgh show, No. Dix, also includes CDs, postcards, bookmarks, cushions and a gold-framed portrait – a bargain at £999.99.
Published: 19 Aug 2019
Recent Punching Up
What do you think?