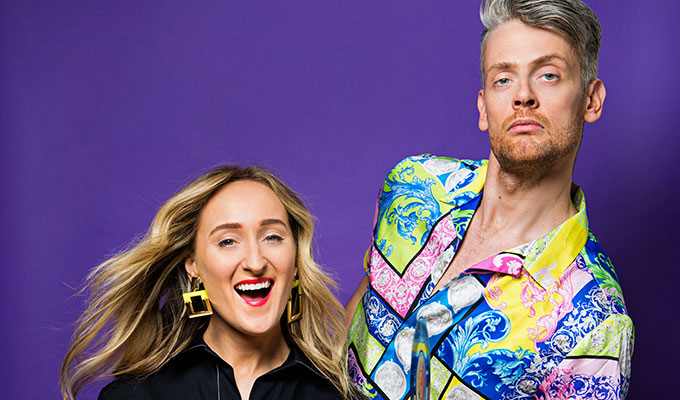 Another shocking Fringe performance
Edinburgh wouldn't be Edinburgh without shocking performances … and comedian Ricky Hunt made sparks fly at Fringe show on Sunday.
The comic was performing in his double act Hunt & Murphy at Gilded Balloon's Old Tolbooth Market venue when he got a shock from his mic.
He said: 'All I saw was white light when my lips touched the microphone head. I thought "the show must go on" and continued, but then sparks flew
Comedy partner Abbie Murphy stopped the show when she realised it wasn't a joke. She said: 'I looked at Ricky, he was really pale. Weirdly, he was sweating under his eyes. He looked quite scared.'
But it appears the pair – who claimed 'the microphone leapt across the room' – might have over-reacted to what was actually nothing more than a static shock
The Gilded Balloon said: 'No performers were harmed in the making of this anecdote.
'All of Gilded Balloon's venues are safe and spark-free, and we apologise for any fright the static from Ricky's mic may have caused - but we hope everyone enjoyed the electrifying performance!'
The pair have a scheduled night off tonight, but their show Beg, Borrow & Bitch continues at 10.30pm until the end of the Fringe.
Published: 13 Aug 2019
What do you think?