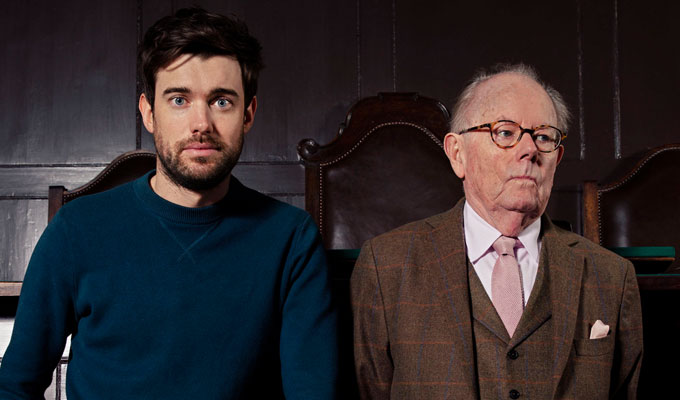 The syphilis shame of Jack Whitehall's ancestor
Jack Whitehall has learned that his great-great-grandfather was a serial womaniser who died of syphilis.
The revelation came as the comedian and his father Micahael filmed the BBC One show Who Do You Think You Are?
Researchers found that his ancestor was a travelling salesman who contracted the sexually transmitted disease and infected his wife Caroline.
Both went mad and died, but the family covered up the real cause of death by claiming he died in a pony and trap accident and that she was 'killed by grief'.
Whitehall said it was 'very hard not to be affected' by the story, The Sun reports today.
It was previously revealed that genealogists on the show also found that Whitehall descended from a 'scumbag' who helped quash a pro-democracy rebellion.
His great-great-great-great-grandfather, Thomas Jones Phillips, played a key role in the Newport Rising by arresting the leader of the 1893 Newport Rising, John Frost, who was demanding votes for all.
Published: 29 Jul 2019
What do you think?