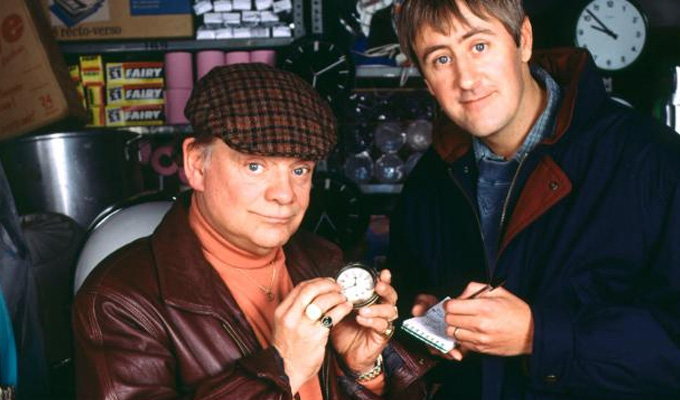 Under the hammer: The Trotter's £6.2m cheque
The prop cheque that finally made Del Boy and Rodney millionaires is to go under the hammer next month.
Made out to Mr D Trotter and Mr R Trotter, the fake document featured in the 1996 Christmas special of Only Fools and Horses.
In the episode, Time On Our Hands, the brothers discover they've had a watch in their lock-up garage for the past 15 years, which they then auction at Sotheby's for the shock seven-figure sum.
East Bristol Auctions expect the prop will do pretty well itself – though not as well as the 'Harrison Lesser Watch' – giving it an estimate of £2,000 to £3,000
Auctioneer Andrew Stowe said: "It's just a printed piece of paper and seen on screen for just a few moments. But this very prop was the culmination of the entire 15 years of the series. It's a key prop and an iconic item in the annals British comedy history.'
It goes under the hammer on June 7, alongside other memorabilia such as David Jason's personal script from the Heroes And Villains episode, and a medal Trigger was awarded a medal for his services to the council.
Last September, the actual watch used in the Time On Our Hands episode sold for a hammer price of £28,000.
Published: 26 May 2019
What do you think?