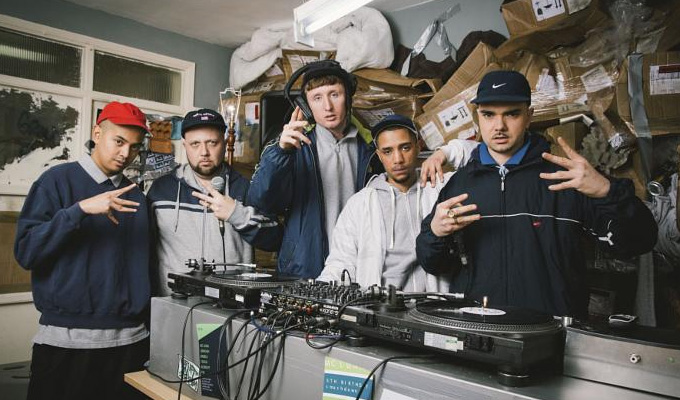 Kurupt FM back on air
Kurupt FM is returning to the airwaves!
People Just Do Nothing might have finished last year after five series, with MC Grindah leaving Brentford, music and his crew behind.
But now 'he's decided that the world misses his voice, so he's going to use it to do a podcast which Chabuddy G is putting together' reveals the man that plays the self-declared lyrical genius, Allan Mustafa.
'We're just finishing editing it now, that'll be coming out in the next couple of months' he told Romesh Ranganathan on his Hip-Hop Saved My Life podcast.
'It's going to be, obviously, all the boys in character … we've picked six topics which they just talk about, it's just us chatting shit really.'
Yesterday it was announced that Netflix will air the Rome-set romantic comedy film Love. Wedding. Repeat., in which Mustafa features alongside Aisling Bea, Tim Key and Joel Fry.
And the People Just Do Nothing crew are set to make their own film this year, possibly abroad, with writer and star Steve Stamp suggesting a change of location as he worked on the script, disclosing that 'we're going to take them out of their comfort zone.'
Published: 15 May 2019
What do you think?