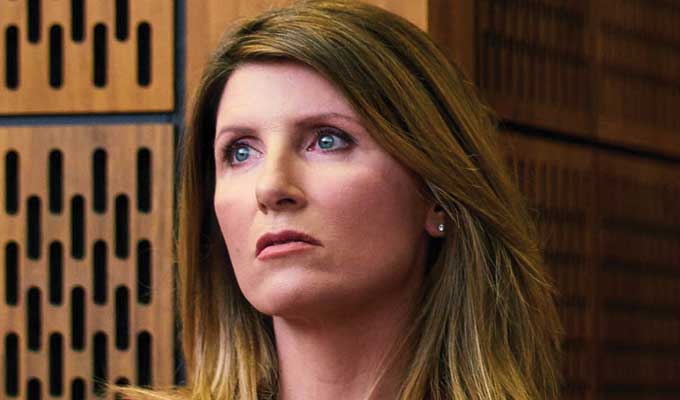 Sharon Horgan: We thought the potato famine would be ripe for laughs!
News that Channel 4 were developing a sitcom set during the Irish potato famine provoked outrage in some quarters when it leaked in 2015.
But it's now emerged that Sharon Horgan, star and creator of one of Channel 4's biggest recent hits, Catastrophe, had conceived something similar, almost a decade earlier.
'One of the first scripts I ever wrote was about the Irish famine' she told Seth Meyers on his late-night US chat show. 'So me and my writing partner at the time [Dennis Kelly] thought a period of mass starvation in Ireland in 1845 would be ripe for laughs.
'We wrote it as a comedy, we called it The Good Blight, after The Good Life. I think it was an Irish family on a small holding and a fun sort of British landlord.
'And I'm so glad I can't remember any of the plots because I would take myself out' she said, miming pointing a gun at her head.
Tens of thousands of viewers reacted in protest to the 2015 news that Hungry, by Dublin-based writer Hugh Travers, was in development.
They signed a petition which read: 'Famine or genocide is no laughing matter, approximately 1 million Irish people died and another 2 million were forced to emigrate because they were starving. Any programme on this issue would have to be of serious historical context not, repeat not, a comedy.'
Nothing further has been heard about the idea since it was given a script commission.
Here's the clip of Horgan appearing with Catastrophe co-creator Rob Delaney and talking about The Good Blight:
Published: 19 Mar 2019
What do you think?