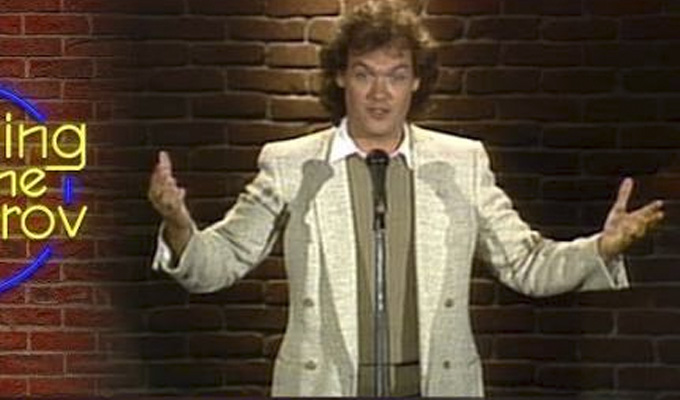 When Michael Keaton was a stand-up comedian in the 1980s
Hollywood star Michael Keaton has been speaking about his early career as a stand-up.
He told chat show host Ellen DeGeneres – who has just returned to stand-up herself for a Netflix special – that he began his performing career on the New York circuit.
'I really wanted to be an actor, but I was so in love with comedy and I was starting to write a little bit,' the 67-year old said.
But after a while he realised he wanted to 'really, really, really wanted to be great at something so I threw the focus at acting.'
His time as a stand-up might have been short-lived… but it was still caught on camera for the TV series An Evening At The Improv, filmed in Los Angeles in the 1980s.
As one wag wrote in the comments section 'Who would've thought that Batman started out as a Joker.'
Keaton was speaking to DeGeneres to promote his role in the new live-action Dumbo movie.
Published: 19 Mar 2019
What do you think?