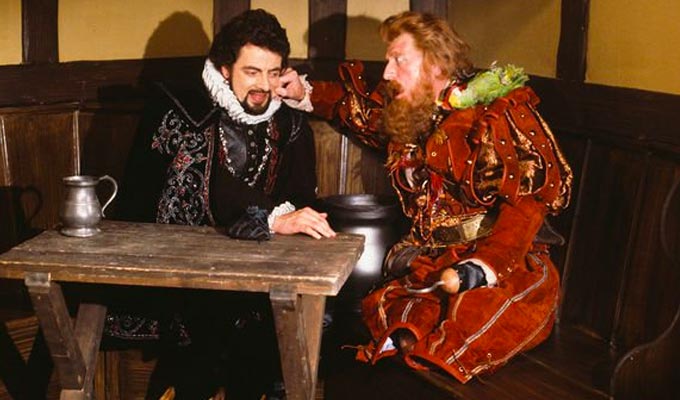 Insecure Rowan Atkinson took all the fun out of Blackadder filming
Tom Baker has said Rowan Atkinson told him to tone down his performance in Blackadder II for fear of being upstaged.
The former Doctor Who star said his stint filming the bonkers sea captain Redbeard Rum was much less enjoyable than he expected because of Atkinson's insecurities.
He told the Radio Times that the star 'was so anxious – he wasn't very fun to work with.
'He took me aside the first afternoon of recording and he said, "You know, Tom, I'm very experienced in this and the part you're playing here, this sea captain, I think you're actually doing too much. I think he should be as boring as you can make him.'
'So, we then had the final run-through, and I did this boring routine, and the producer came down and said, "What's going on, are you ill?" I said, "No, no, no, I'm just taking in the notes from your boss."
'And he then said, "Tom, he does that every week. He gives those same notes to the visitors every week." Weird, isn't it? A comic genius and yet he has these anxieties.'
Published: 12 Mar 2019
What do you think?