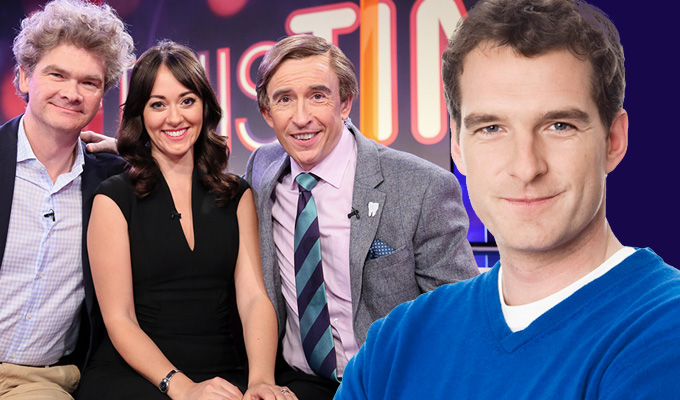 Dan Snow hits back at Alan Partridge's swipe
Viewers of This Time with Alan Partridge last night might have noticed some parallels between the character of Sam Chatwin – the presenter played by Simon Farnaby – and real-life TV historian Dan Snow.
In the new BBC One show, Steve Coogan's alter-ego pondered how Chatwin got the gig of hosting one of the BBC's highest profile history slots, pointing out: 'Little-known fact: your father was head of factual programming until recently, wasn't he?'
Viewers might have thought that was a thinly-veiled snipe at Dan Snow, son of BBC presenter Peter Snow, and a man who has a regular slot on This Time's inspiration, The One Show.
But Dan was quick to respond on Twitter this morning:
'Some mean people have said I'm not the real deal, I don't know anything about history and I'm only where I am because of my dad.'
But the rebuttal, posted with the hashtags #nepotism and #thistime, wasn't quite all it seemed…
#Nepotism #thistime pic.twitter.com/BFGWSfEM8r

— Dan Snow (@thehistoryguy) March 4, 2019
Published: 5 Mar 2019
What do you think?