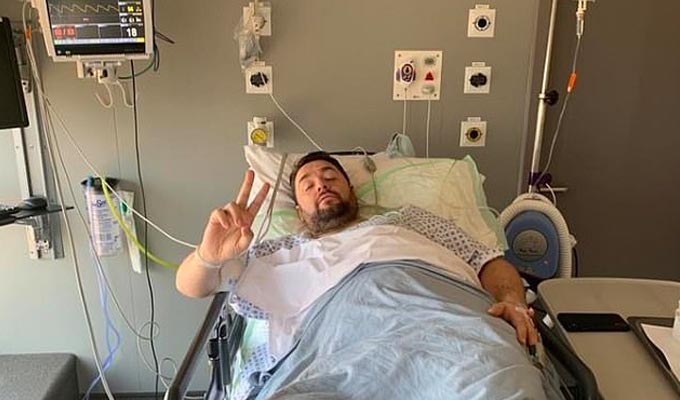 Jason Manford in hosptial
Jason Manford has been treated in hospital for a mystery 'procedure'.
The comic posted a picture of himself in bed wired up to a heart monitor and an intravenous drip on Facebook.
Despite prompting some fears for his health among fans, the 37-year-old insisted all was good, and made a victory sign for the camera.
And he said his Muddle Class stand-up tour would continue in Devon this week as planned.
Manford referred only to a 'little procedure' and said he would reveal more to listeners on his radio show at the weekend.
'Living the dream!' He posted. All good. Little procedure. Will tell you about it on Absolute Radio on Sunday. Will still be at Barnstaple tomorrow! #MuddleClass.'
Published: 26 Feb 2019
What do you think?