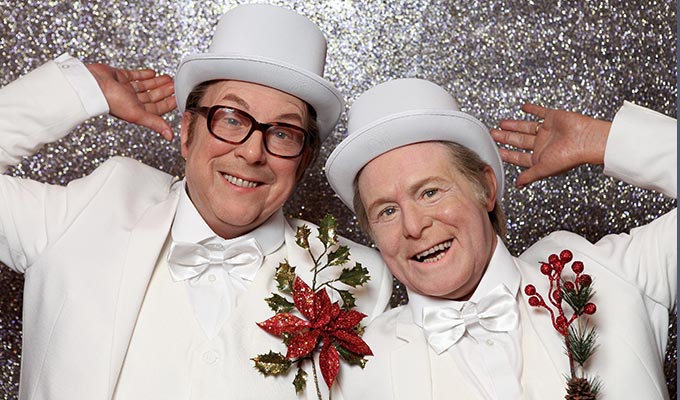 All the right names, but not necessarily in the right order
Madame Tussauds prides itself on the accuracy of their waxwork figures.
But when it comes to Britain's most successful comedy double act, the accuracy of their information leaves something to be desired.
A press release reaches us about the Morecambe and Wise figures at the Blackpool branch getting a new look. But while they used all the right words, they were not necessarily in the right order as it spoke of 'legendary duo Eric Wise and Ernie Morecambe'.
Nor was it an isolated slip of the finger, as the statement went on to refer to 'Ernie's widow, Joan Morecambe'
The release was to mark the fact the waxwork duo have been given a new wardrobe to mark 50 years since the comedians moved from ATV to BBC, where they made their most successful shows.
Eric and Ernie's beige and grey suits have been replaced by the classic white top hat and tails combo which they wore for their 1977 Christmas special, which was seen by more than 28 million people.
There have been Morecambe and Wise statues at Madame Tussauds in Blackpool since 1972, but the first versions were said to be odd-looking. New, more lifelike versions were unveiled in 2011, at a cost of £150,000 each.
Published: 5 Dec 2018
What do you think?