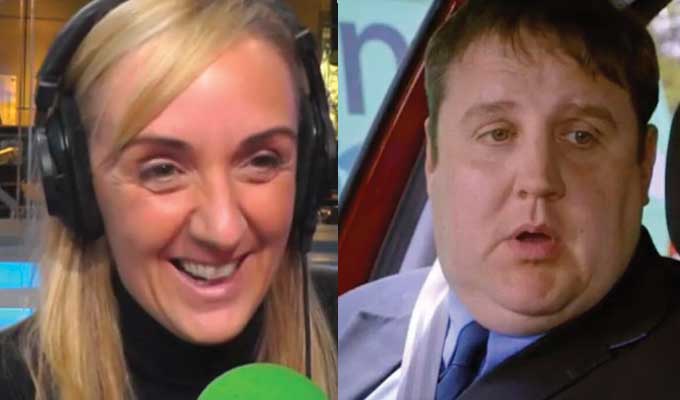 Peter Kay took my wing mirror off – and I don't care!
Seems you can get away with anything if you're funny..
England netball coach Tracey Neville has told of how Peter Kay took the wing mirror off her car – but was left so 'starstruck' that she forgot to ask for his insurance details.
Instead, Neville said she 'couldn't stop laughing' after her encounter.
She told Radio 5 Live's Eleanor Oldroyd that it happened in the players' car park at Old Trafford, where her brothers Gary and Phil are footballing legends.
'I was rushing off and I came out and this guy came to me, he said, "Is that your car love? I've took the wing mirror off it."
'I looked round and it was Peter Kay. I couldn't stop laughing.'
She said she phoned her dad, Neville Neville, and he just said: 'What are you laughing about? Did you get his insurance?'
'Of all the people to bump into your car, it was the funniest man – I think he is – in the world.'
And of course in the last episode of Car Share, Kay lost more than just a wing mirror…
Published: 25 Nov 2018
Recent Punching Up
What do you think?