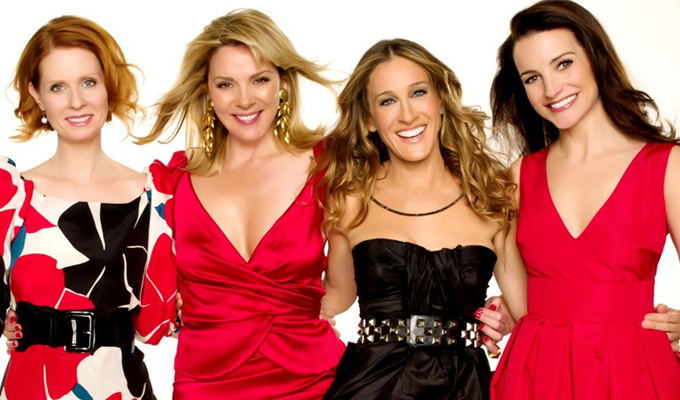 Why Sex And The City's characters are always in the red
Sitcom characters often live beyond their means – Friends, anybody? – but now researches have found out just how much in debt each of the Sex And The City girls would be if they were living the lifestyles depicted on screen.
The worst spender is Samantha, who runs a deficit of $774,000 over the course of the six seasons and two movies – despite occasionally being in the black.
Next is Charlotte, in the red throughout the show, and outspending her income by a total of $449,0000.
Carrie's well-paid writing job offsets some, but not all, of her expensive habits and she winds up $162,700 in the black over the eight years they were on screen.
And Miranda is the most sensible, even if she still racks up $152,000 in overspending.
Among the character's biggest expenditure identified by researchers who crunched the numbers
• Miranda bought an expensive two-bed apartment in the Upper West Side, worth almost $1.5 million, and hired a housekeeper to look after it, setting her back $28,210 a year by the end of the series.
• Carrie had an expensive jewellery habit. One pair of Fred Leighton earrings she wore would have set her back around $52,650.
• Charlotte was trying to keep up with her friends despite an estimated salary of just $55,382, compared to Miranda's $252,521.
• Samantha's post-tax income of around the $68,812.56 mark didn't even cover her annual mortgage payments of $84,000.
Financial comparison service Giffgaff Gameplan conducted the research, analysing each episode for expenditure.
Spending on food, drink, rent, clothes, transport, smoking, childcare, vacations, expensive jewellery and similar one-off spends, Average costs, taken from real world research, were used to calculate expenditure on a season by season basis. All expenditure was appropriately adjusted for US inflation.
Income was calculated based on the employment of the characters throughout the series. Employment data was given to a recruitment specialist who then calculated the approximate salaries of each character.
Giffgaff Gameplan marketing boss Steve James said: 'This research is a reminder that the lavish spending on the show isn't exactly realistic. Living within your means is important if you want to be financially secure so it might be best not to follow the example of Carrie and the gang.'
Here's the breakdown of their spending:
There's further analysis here, should you need it.
Published: 24 Oct 2018
What do you think?