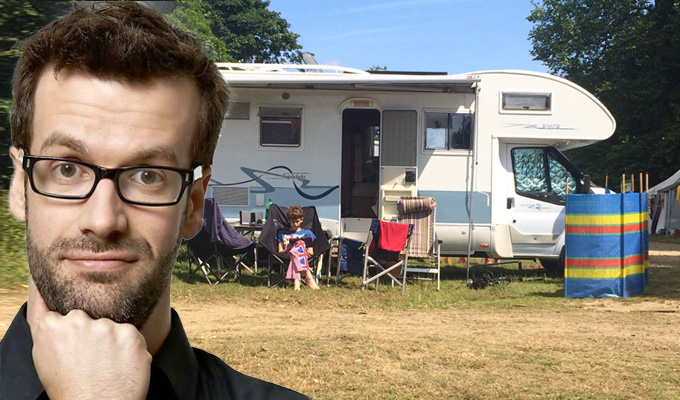 Man and van, together again
Marcus Brigstocke has been reunited with his beloved motor home, The Superbrig, almost a year after it was stolen.
Last month we reported how police found the vehicle in Norfolk, with its number plates changed.
Because the comic had claimed on the insurance, it was no longer his, so he had to wait for it to come up for auction to try to buy it back.
It went under the hammer yesterday, and Brigstocke won the auction, even if a last-minute bidding war meant he paid over the odds.
'It went far higher than it is "worth",' the comic wrote on Facebook. 'I don't know who else would bid that much. It's not financially worth that amount. Anyway…I WON! THE SUPERBRIG IS COMING HOME!'
But The Superbrig – the genuine name of the model, not merely a nickname –was taken from outside his house in Balham, South West London, in August last year.
'It's incredible!' Brigstocke told Chortle when it was found. 'I feel very emotional. There's so much comedy history in that van.'
The vehicle has been a familiar sight at festivals such as Latitude and Glastonbury, where Brigstocke played host to countless other comedians, cooking up meals on a Sunday morning.
He also sometimes took the van on his stand-up tour, saying: 'It's more fun. You can drive into the countryside or to the coast after a gig and wake up with a great view. It's also slightly less lonely than staying in hotels as you wake up with your own stuff.'
Brigstocke now plans to take The Superbrig to Latitude Festival next month.
Published: 24 Jun 2018
What do you think?