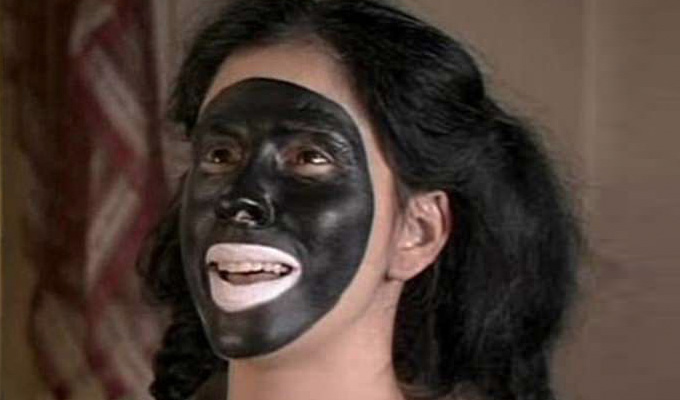 'I'm horrified by my blackface sketch'
It might seem an obvious revelation, but Sarah Silverman has admitted that it might have been a mistake to appear in blackface.
The comic blacked up for a TV sketch in 2007, when she was at her most provocative. And though her intent was to highlight dumb racism, she admits she is 'horrified' by the scene now.
Speaking in the comedy edition of GQ magazine in America, Silverman said: 'Comedy by nature is not at all evergreen [and] if you're doing it right, you look back at your old stuff and you're horrified. I can't erase it. I can only be changed by it and move on.'
But rather than being criticised at the time, the stand-up said: 'I was praised for it! It made me famous!'
Silverman explained that her motivation was that 'I know this is wrong, so I can say it. I'm clearly liberal' - but confessed: 'That was such liberal-bubble stuff, where I actually thought it was dealing with racism by using racism.
'I don't get joy in that any more. It makes me feel yucky. All I can say is that I'm not that person any more.'
The sketch involved Silverman and actor Alex Désert arguing whether it was harder to be Jewish or black, so they switch for the day.
She previously described the sketch to talk show host Andy Cohen by saying: 'It's really aggressively stupid and we're both idiots. I'm in like the most racist blackface and he's wearing paius and a yarmulke and a big fake Jewish nose and he's wearing a T-shirt that says "I Love Money."
And she lamented that: 'There's a still of me on Twitter in blackface and it's totally out of context.'
Published: 23 May 2018
Recent Punching Up
What do you think?