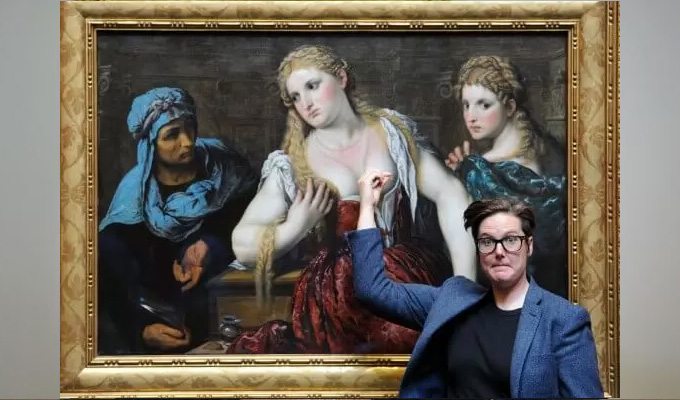 She quit comedy – but Hannah Gadsby's back at the Fringe
She solemnly vowed to quit comedy after her last show, saying it was an unhealthy occupation that would suspend her 'in a permanent state of adolescence'.
But after Nanette all the major accolades – including the Edinburgh Comedy Award and the Barry in Melbourne – it's perhaps no surprise that Hannah Gadsby is returning to the Fringe again this year.
So how does the Australian comedian square that with her much-publicised promise to walk away from stand-up? By describing her new show, No Bones About It, as a 'serious art lecture'.
But also, conveniently, it promises to be 'hilarious' too. 'This year Gadsby is not joking, and she is so much funnier for it,' reads the blurb for the show, to be staged at Assembly Checkpoint at 5pm daily.
No Bones About It draws on her degree in art history, and focusses specifically on 'the massive blind spot in the male gaze… and why we must use our imagination to find all those women who've been buried deeper than history is prepared to dig.'
It's a similar premise which informed her two-part series Nakedy Nudes on Australia's ABC last year.
In that series, she highlighted how paintings were traditionally created by men, for men to see, and pointed out facts such as the 'distressing' number of paintings of unconscious women being watched by conscious men.
Ticket to No Bones About Is go on sale tomorrow, as part of the last major slew of Fringe shows to make the programme.
Published: 16 May 2018
Recent Punching Up
What do you think?