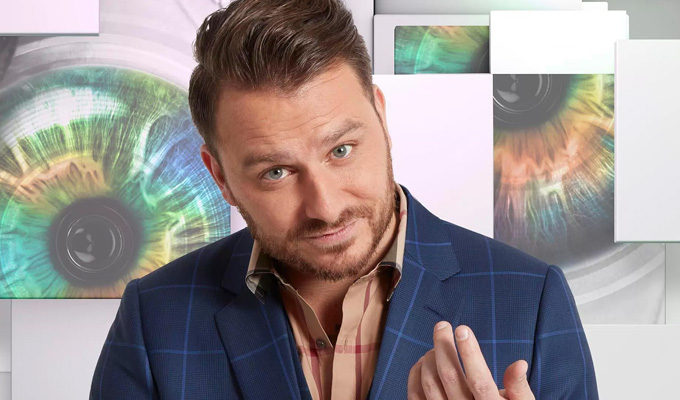 Dapper Laughs is at it again...
Dapper Laughs has been back to his old antics again, making women the butt of his sexual jokes.
The self-styled comedian joking on Big Brother that fellow housemate Ann Widdecombe must have 'sucked a dick' at some point in her life.
Some viewers called the comments disgusting' and called on show bosses to reprimand him.
But he caused shocked laughter from other contestants, with singer Ginuwine trying to stifle his giggles with a cushion.
'What, like she ain't never sucked a dick?' asked Dapper, real name Daniel O'Reilly. 'You know what I mean? Someone blagged her into it at some point."
He then mimicked the 70-year-old former MP being coerced into it, saying: 'Ooh I don't know if I should…'
Strictly religious Widdecombe has never been in a serious relationship beyond a student fling and has always brushed off 'rude' questions about her sex life in interviews, saying: 'It's nobody else's business.'
However, her prudish nature and ultra-conservative views have often made her a punchline for comedians across the board.
Dapper Laughs became famous when he made for a series of online videos for which he was often accused of misogyny. His fall from grace came when he turned to live comedy and made a joke about an audience member 'gagging for a rape' which was picked up by the media.
He made a contrite appearance on Newsnight saying he was retiring his 'character', although he reneged on that as soon as the media storm had died down.
Dapper's comments comes days after Ava Vidal branded Widdecombe a 'cow' on the Bit On The Side spin-off show over the Tory policies the former MP supported and over comments about Meghan Markle which the comedian inferred were a 'dog-whistle' for racists.
Here's Dapper's oral sex joke:
• Dapper Laughs: How it all went wrong: Timeline of his 2014 rise and fall.
Published: 19 Jan 2018
What do you think?