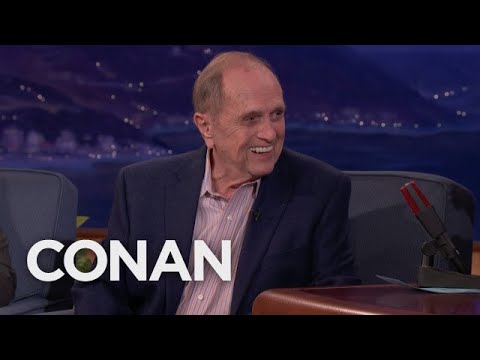 Bob Newhart on the comic who stole his material
Bob Newhart has been speaking about how a comedian stole his material early in his career.
But the comic said the incident had a positive effect on his career as it spurred him on as a performer.
Speaking on Conan O'Brien's talk show yesterday, Newhart said: 'At one point because nothing was happening in my life as a comedian so I tried to become a comedy writer.
'But I tried to sell a piece of material to this fairly well-known comedian –and he stole it.
'I was at home and watching the Steve Allen television show and he came out and did this routine l I tried to sell it and he had turned down.'
Newhart, 88, explained the theft made him conclude that the only way forward was to perform his routines himself. 'I'm indebted to him,' he added, 'because I thought, "if they are going to steal it, I might as well do it myself".'
Newhart clarified that it wasn't Allen himself, but a guest on the show who had lifted the gag.
Published: 27 Dec 2017
What do you think?