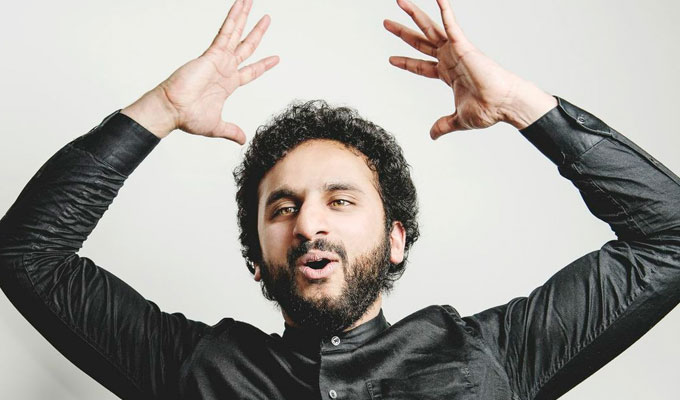 Piers Morgan calls out 'Billy Big Balls' Nish Kumar
Just who does Piers Morgan think Nish Kumar is?
That's the question being asked on Twitter after it was revealed that the pair would be appearing together on the next edition of BBC One's Question Time.
After the news was announced, Morgan tweeted: 'Splendid. Let's see if Mr Kumar's as Billy Big Balls to my face as he is to me on Twitter…'
Kumar replied: 'Not sure we've ever corresponded on here before. But then when have you ever let facts get in the way eh Piers?
'From what I can tell, I have tweeted about him but not @-ed him. Which if anything, is the opposite of Billy Big Balls. I'm Chris Small Nuts
'Either Piers is searching his own name, or he's mixing up his asians'
The comic then suggested the gameshow: 'Who does Piers Morgan think I am?'
Katherine Ryan suggested the newspaper columnist had got Kumar mixed up with Iranain-American writer Reza Aslan, who have previously clased on air.
James Acaster also took the mickey out of Morgan's original post, tweeting: 'Hi Piers! I think you are gonna get all the big balls to your face baby, big balls directly to yo face. Big. Big. Balls. My name is James Acaster and I am saying this on twitter #balls'
The pair will appear on the first Question Time of 2018 alongside Gina Miller, the lawyer and anti-Brexit campaigner. It will be broadcast live from Islington in North London on January 11.
David Dimbleby announced the forthcoming panel at the end of last night's edition, eliciting laughs of derision from the audience in Barnsley when he said Morgan's name.
Published: 15 Dec 2017
Recent Punching Up
What do you think?