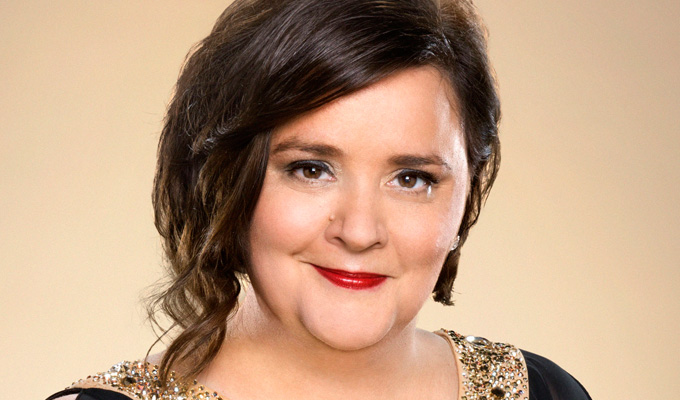 'I'll get a tattoo of Craig Revel Horwood if we win Strictly'
She has already promised to get a tattoo in honour of her Strictly Come Dancing partner Kevin Clifton.
But now Susan Calman has said she's prepared to go much further if she ends up winning the competition – vowing to get a tattoo of judge Craig Revel Horwood inked on to her back if she carries off the glitterball trophy.
The comic previously said she would be getting an 'I love Grimsby' tattoo on her foot, in honour of Clifton's hometown if they made it to the Blackpool heats.
With that milestone achieved, the inking is due to happen once the BBC One series is over because 'the last thing you want is an open wound on your foot' when dancing.
Calman admits her wife is 'slightly put out' by that, since she has always asked for matching tattoos but the comedian replying: 'I'll never do that – that'd be a terrible thing!''
'And now I'm like, "I'm getting one with Kevin – is that all right?",' she told the Radio Times website.
But it could get much worse. 'Now we're in week 10, people keep saying, "Do you think you're a contender?" Answer: no. Disturbingly I said if I won Strictly Come Dancing I'd get a tattoo of Craig on my back.
So maybe watch out for Calman in a future edition of another reality show… Celebrity Tattoo Fixers.
Published: 25 Nov 2017
What do you think?