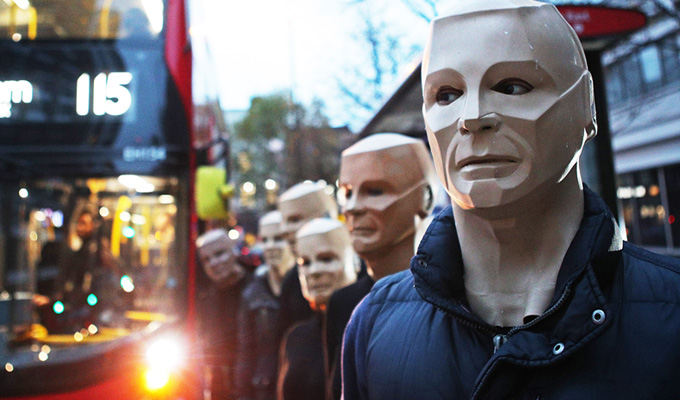 The Krytening
You wait ages for one Kryten to come along… and then six turn up all at once.
Half a dozen Red Dwarf fans took to the streets as their favourite mechanoid for a publicity stunt to promote the 12th series, which comes to an end on Dave tomorrow.
They turned heads – ironically something they found hard to do themselves beneath all that plastic – as they queued for a bus and strolled through the streets of London en route to a screening room. There they cracked out the popcorn to watch an episode with writer Doug Naylor.
The scenes emulate earlier episode Siliconia, in which Rimmer, Lister and Cat transform into droids like Kryten.
Red Dwarf XII ends with an episode called Skipper, in which Rimmer jumps across parallel universes in the quest to find one where he isn't such a massive loser.
The episode features the return of Norman Lovett as the ship's computer Holly. It airs on Dave at 9pm tomorrow or is already available on UKTV Play,
Published: 15 Nov 2017
What do you think?