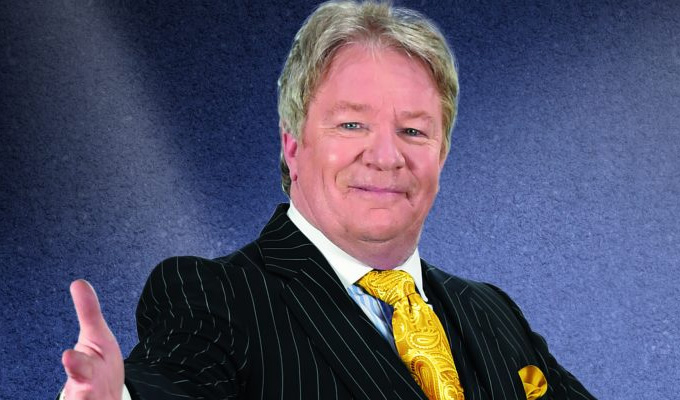 Jim Davidson paid for 12 prostitutes in one night
Jim Davidson has revealed he paid 12 prostitutes to turn a friend's stag night into an orgy.
The comedian ordered what he calls 'women of horizontal refreshment' to a West London hotel in the mid-Eighties.
He says the groom-to-be was famous, but declined to name him.
Speaking to Piers Morgan on his ITV show Life Stories, Davidson says: 'It was the best. They all turned up at once.
'It was someone famous's stag do. He ordered all these girls and it was my money he was spending.
'He thought it was hoot, and they all turned up at once at this boutique hotel in Kensington.
'I got a call from the hotel and they said, "There are nine women downstairs waiting for you." They were in fishnets and whips.
'It was a great deal of fun and it did take 12 and a half hours. Three more turned up when we were asleep.'
Davidson's boast, reported in today's Sun, follows his revelation that he had a major falling-out with Bruce Forsyth after taking over The Generation Game.
Davidson stepped in for one show when Forsyth was ill – and it then became permanent as he was cheaper than the game show legend.
'I don't think Bruce was very happy,' Davidson tells Morgan. 'He did not speak me again for the rest of his life.'
Published: 15 Nov 2017
What do you think?