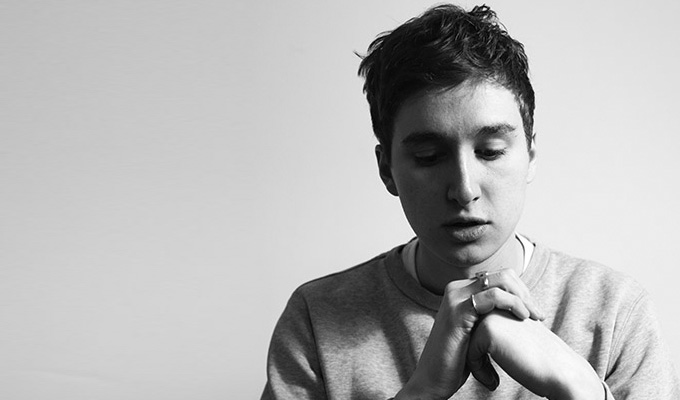 We didn't mean to deceive!
Some of the comedians Chortle 'named and shamed' for misleading Edinburgh Fringe blurbs yesterday have complained that their inclusion in our list was unfair.
Among them was Jacob Hawley, pictured, who we accused of using a quote that was actually about another comedian he shared a bill with, Jake Farrell.
In her review on ArtsAward Voice, critic Emily Steer wrote that after Farrell opened the shared hour, 'the laddish expectations of the show - as hinted by the pair's poster - quickly gave way to the realisation that this is a more nuanced exploration of youth, half-hearted liberalism, family ties and artistic expression..'
She later went on to separately praise Hawley.
However the comic says he was justified in using the quote since it applied to the whole show – and the reviewer has backed him up.
Although the quote appeared in her article before any mention of Hawley, and specifically seemed to credit Farrell for upending her expectations, Steer says the praise was intended to apply to the whole show.
She told Hawley yesterday that she would be 'more than happy for that quote to be applied to you both'.
Fellow comedian Cally Beaton also felt that she had ended up on the list through no fault of her own.
On her press release, her credits include being a Malcom Hardee First Minute Award – even though the organiser of the awards, John Fleming, says there was no such thing.
Her publicist said they were told Beaton had won a 'First Minute Award at the Malcolm Hardee Awards,' where it was, indeed, presented, and added: 'It was rather misleading if there is indeed "no official link".'
Phil Cooper also explained quote, which he'd attributed to the Edinburgh Comedy Awards website, after admitting he was 'mortified' to find himself included on the list.
He said the praise had come from a comedy promoter on the 2015 judging panel, who suggest he use it on posters.
But he conceded: 'I completely understand why it's ended up in the article… I'm basically dippy and didn't consider what this would look like.'
The article divided opinion on social media, with some readers praising Chortle for unearthing the examples, but others thinking it petty.
But comic Sophie Henderson tweeted: 'Given that you more than any other organisation should understand how incredibly difficult it is for acts to get noticed I thought your piece calling comics out for "lying" was very mean-spirited and pious. Surprised to see it.'
Chortle editor Steve Bennett said: 'I've some sympathy for those who've ended up on this list through their naivety or the ambiguity of others, but I have no qualms about calling out comedians who take a review that essentially says "not a comedy genius" and extract from that "comedy genius"
'I any case, I think most the comics on the list are more like cheeky bastards more than deceitful crooks.'
Published: 25 Jul 2017
Recent Punching Up
What do you think?