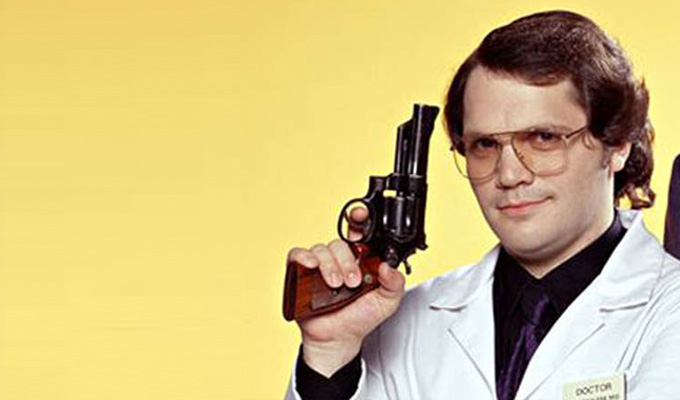 Own Dr Rick Dagless's labcoat
The lab coat worn by Matthew Holness in Garth Marenghi's Darkplace is up for auction in aid of Grenfell Tower victims.
Only two of the coats were specially made for Holness to wear in his guise as horror writer Garth Marenghi – in his guise as Dr Rick Dagless. The lot also includes a name badge from Darkplace Hospital as worn by the doctor.
Bidding for the item – here – currently stands at £350 and ends at 8pm next Tuesday.
A description of the item says: 'Garth (not Matt) will personally wipe/scrape the coat clean(ish) and send it directly to your home address, personally queuing at the post office himself (or with Garth's wife Pam, though Matt won't if she's there because they don't get on), while being careful to preserve any salt rings created by the Dreamweaver's own sweat during the filming of his televisual masterwork in the mid 1980s.'
All money raised from the Authors For Grenfell Tower auction will go to the British Red Cross London Fire Relief Fund.
Other lots include a signed copy of Robert Webb's new book, How To Be A Boy.
Published: 20 Jun 2017
Recent Punching Up
What do you think?