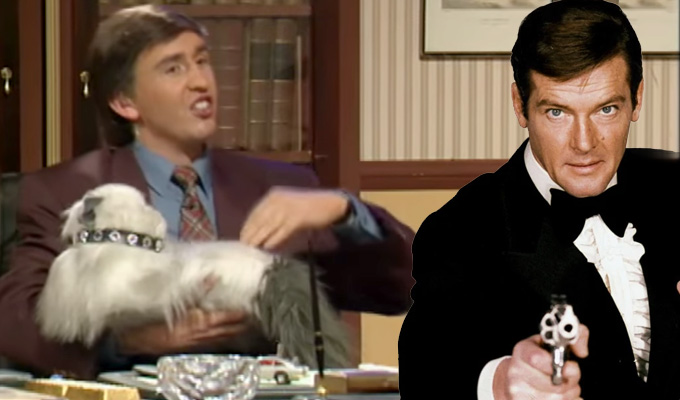 Roger Moore got in trouble for his Alan Partridge no-show
One of Alan Partridge's many low moments was inviting Roger Moore on to his talk show – only for the James Bond actor never to make it to the studio.
However Moore only found out about the scene after his father reprimanded him for the no-show.
The delightful anecdote was shared Empire magazine features editor Nick de Semelyn, who interviewed Moore for a 2012 podcast.
On the show, Moore recalled: 'My father said to me, "You know I'm very disappointed in you, son."
'I said, "What's that?"
'He said, "You were supposed to be on television last night but you never showed up".
'I said: "What are you talking about?" and then he explained. I asked my then secretary and she told me what the episode was about and then eventually I saw it.
'I said, "Dad, dad, that was the joke." But he said, "It's very bad, very bad - you shouldn't do that sort of thing."
'I think he's very, very funny, Steve Coogan. Good stuff.'
Here, in memory of Moore, who died at the age of 89 yesterday, is that Partridge clip:
Published: 24 May 2017
Recent Punching Up
What do you think?