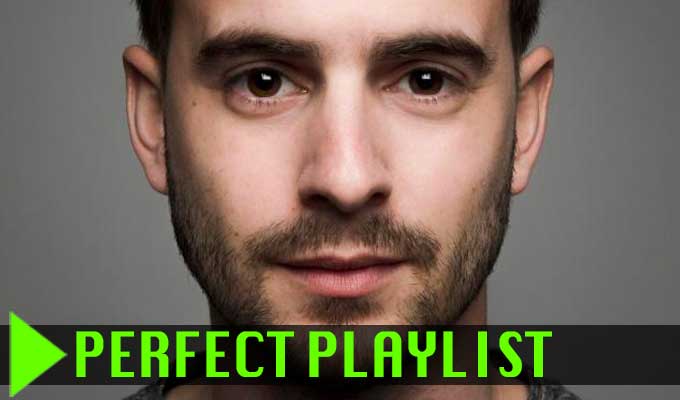 Little Britain convinced me to do comedy
Alistair McGowan
So my first choice is from a man who has influenced me for many years since I was ten. Alistair McGowan. I am super lucky to be working with him currently and he is a master of his craft.
My favourite show he ever did was a video I owned called Football Backchat. I would go to school and copy all of his impressions. It took me three weeks in to this current job to pluck up the courage to tell him how much I loved it. He was very gracious and told my stories about how he used to make it.
Alistair told me he used to have to set a tape recorder next to the TV to nail an impression. I have the beauty of YouTube now. I wonder if they did impressions back in caveman times? 'Ugg ugg' 'Ugg ha, that ugg sounds just ugg like him ugg ugg'
Les Miserables
My second clip is from the Les Mis 10th Anniversary concert. It's Alun Armstrong as Thénardier. I fell in love with this show and finally got to be in it in 2010. I have not stopped showing off about it since. Thénardier is the humour in the show and Armstrong is the original and the best.
Tom Davis
Tom has been a huge influence on my career and I'm proud to call him a friend. I first met Tom on Murder In Successville, I got a bit of a reputation for corpsing on this show, but you can't blame me when working with Big Tom D. He can do a raise of the eyebrow and I'm gone. You could say I'm unprofessional. Here is a clip that proves the master sometimes cracks hahaha.
I grew up watching these two create the most amazing characters. I went to see Little Britain Live and it cemented in my head that comedy was for me.
Here is a clip from Come Fly With Me. I adore this series and if you haven't seen it, go and watch it. NOW. The attention to detail is wonderful, even in this clip, Ian Foot is reading Jeremy Clarkson.
Steve Coogan
Finally. Steve Coogan. A man who started by doing impressions and then moved in to characters and the most iconic character I've ever seen. Alan Partridge.
It was hard thinking of what clip to choose, I've gone with one that features my friend Tim Key. Tim Key is in my opinion the funniest person alive today. So was inevitable he would work so well alongside the master that is Coogan.
• Luke Kempner: House of Faces is on at Pleasance Courtyard at 16:45
Published: 23 Aug 2018
What do you think?