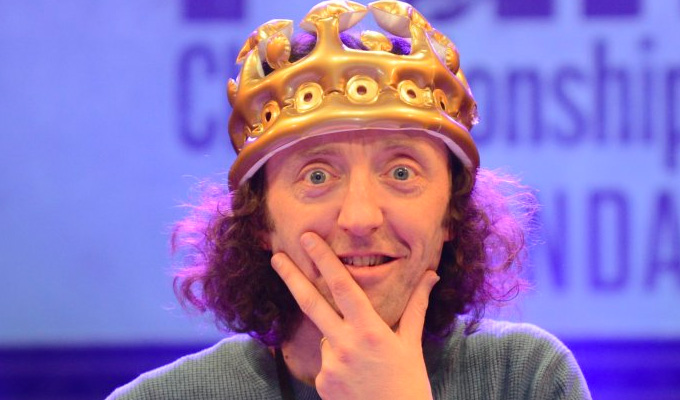 Who's in the punning to win the title?
Leicester Comedy Festival has announced the contestants for its annual UK Pun Championship.
In the event, now in its seventh year comedians go head-to-head in a rap-battle style contest staged in a boxing ring.
Taking part in 2021's contest are Pauline Eyre, Friz Frizzle, Iain MacDonald, Chris Norton Walker, Richard Pulsford, Rob Thomas (pictured in 2018 when he won the title), Richard Wooflord and Jenan Younis.
They will face off at De Montfort Hall on February 8.
The festival has also announced the shortlist for its Silver Stand Up Competition for comedians aged over 55.
The are: Geoff Alderman, Alyn Ashby, James Beaumont,Brian Cowles, Nik Hill, Kevin Hudson, Paul Jennings, Lawrence Laidlow, Paul Merryck, Chris Phillips, President Obonjo, Professor John, Sid, Tel Turnbull and Sha Wylie.
The final, to be hosted by Barbara Nice, takes place of Peter Pizzeria on February 4.
More details from the Leicester Comedy Festival website.
Published: 18 Dec 2020
What do you think?