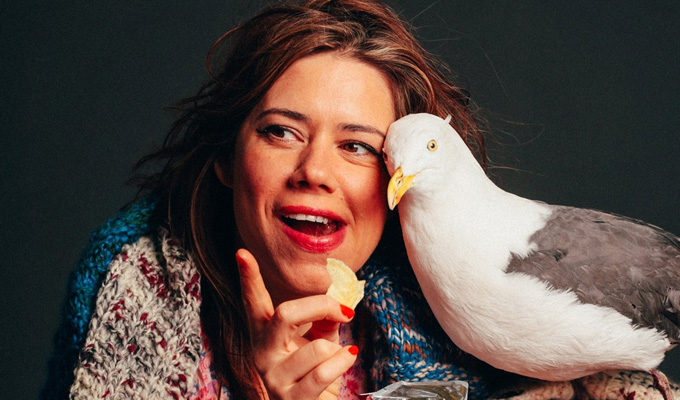 Online podcast festival launched
One of the UK's leading podcast producers has announced an online festival featuring live broadcasts of top comedy shows.
The line-up for Unmute includes Off Menu with Ed Gamble and James Acaster, The Adam Buxton Podcast, Nobody Panic, Cuddle Club with Lou Sanders (pictured), Films To Be Buried With, with Brett Goldstein and The Blindboy Podcast.
The festival will take place from October 20 to 24 and has been organised by Plosive Productions.
Founder Ben Williams said: 'Podcasts have been a source of comfort and company for many of us during this strange ol' year, with more people listening than ever. And with live performances only just starting up again, we wanted to give podcast fans a fun way to feel part of a live podcast experience again – so we've launched an online podcast festival. We couldn't be more chuffed with the line-up so far'
Tickets go on sale on Thursday at www.unmutepodcastfestival.com.
Meanwhile, the British Comedy Guide is launching a virtual week-long comedy festival. Each night from September 28 will have a 'behind the scenes'-style comedy panel discussion, interview or Q&A session at 7pm; followed by a stand-up gig at 9pm.
Those taking part in the event, via Zoom, incliude are: Tom Allen, Angela Barnes, Stuart Goldsmith, David O'Doherty, Luisa Omielan, Kiri Pritchard-McLean and Sindhu Vee.
Published: 8 Sep 2020
What do you think?