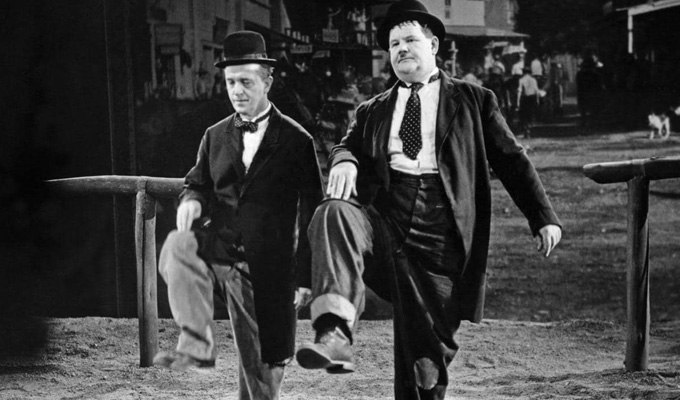 Revealed: The best-selling Laurel & Hardy films on DVD
The Stan & Ollie biopic is the highest new entry on this week's official film sales chart.
The biographical caper is only available on download, not physical disc, but that is enough to propel it to No 6 overall.
It stars Steve Coogan and John C. Reilly as the comedy duo as they embark on a UK variety house tour in post-war Britain, years after their golden era.
The Official Charts Company, which compiles the list, has also compiled a run-down of the most popular of Laurel & Hardy's original films on disc. At No1 is Way Out West, which features in the opening scene of Stan & Ollie.
1 Way Out West (1937)
2 A Chump At Oxford (1940)
3 The Flying Deuces (1939)
4 Sons Of The Desert (1933)
5 Utopia (1951)
6 Our Relations (1936)
7 Block-Heads (1938)
8 Saps At Sea (1940)
9 Pack Up Your Troubles (1932)
10 Swiss Miss (1938)
Published: 15 May 2019
What do you think?