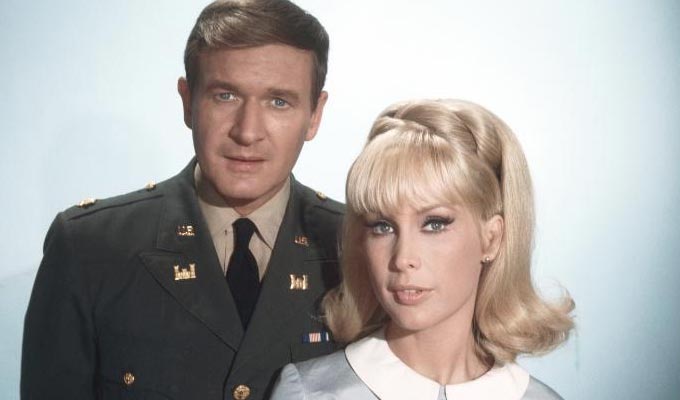 I Dream Of Jeannie's Bill Daily dies at 91
Bill Daily, best known for playing astronaut Roger Healey in the p1960s sitcom I Dream Of Jeannie, has died at the age of 91.
A former stand-up, he appeared in 131 of the comedy's 139 episodes between 1965 and 1970, playing the best friend of Larry Hagman's lead character Tony Nelson.
Barbara Eden who played the titular genie tweeted: ' Our favorite zany astronaut, Bill Daily has passed. Billy was wonderful to work with. He was a funny, sweet man that kept us all on our toes. I'm so thankful to have known and worked with that rascal. Until we meet again Billy.'
Daily also appeared on 140 episodes of The Bob Newhart Show
The star's son Patrick Daily said of his father: 'His favourite ethos in life was, "Happiness is a decision that you make" and he made the decision to be a happy guy.'
Publicist Patterson Lundquist said Daily died at his home in Santa Fe, New Mexico, on Tuesday
Published: 9 Sep 2018
Recent Other News
What do you think?