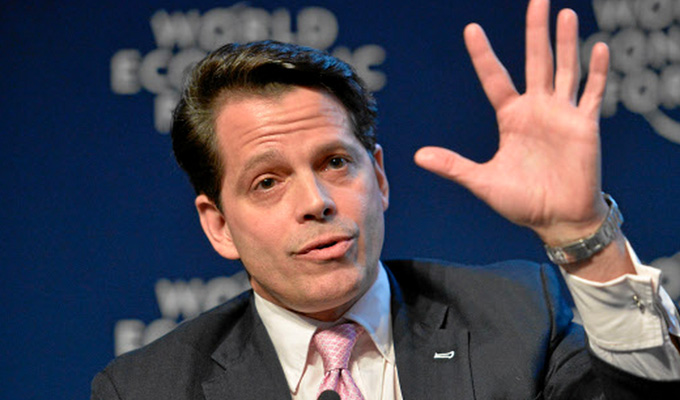 Matt Forde to interview Anthony Scaramucci
Matt Forde has landed a scoop, persuading former White House communications director Anthony Scaramucci to appear on his Dave show Unspun.
The financier – once a member of Donald Trump's inner circle, and now reportedly on the list of people the President has banned from the White House – will appear on the last episode in the current series, on March 18.
He lasted just 11 days in the West Wing, the shortest in history for that position, losing his job after making obscene and derogatory statements about several members of the Trump administration in an interview. One comment was: 'I'm not Steve Bannon, I'm not trying to suck my own cock' – an apparent reference to his lack of interest in media attention
Scaramucci follows the likes of Alastair Campbell, Yvette Cooper and Vince Cable into the studio this series.
This weekend, the political-activist-turned-comedian's guest is Tom Watson, deputy leader of the Labour Party
Published: 9 Mar 2018
What do you think?