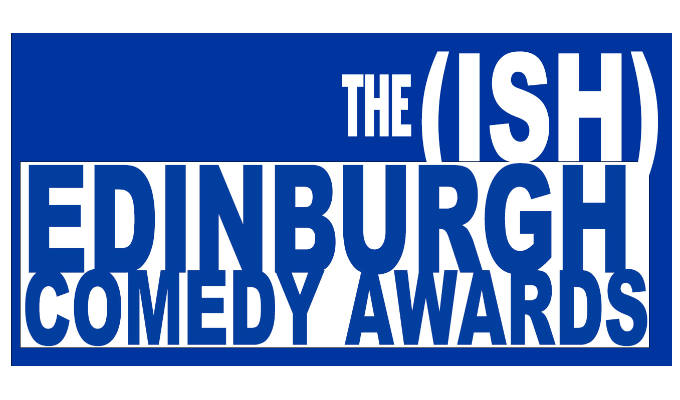 Alternative Edinburgh comedy awards announce their longlist
The ISH Edinburgh Comedy Awards – the accolades set up when it appeared that the original awards might not be happening this year – have announced their longlists.
A total of 35 shows are in the running for their main award, with 19 up for best show. They are:
BEST SHOW
Aaron Simmons: Baby Steps - Pleasance
Aidan Jones: Adult Adoption - Free Festival Counting House
Andrew O'Neill: Geburah - Monkey Barrel
Ania Magliano: I Can't Believe You've Done This - Pleasance
Attack of the 36 Triple-G Woman - Space @ Symposium Hall
Cheekykita: An Octopus, The Universe 'n' Stuff - Free Festival The Three Sisters
Daniel Kitson: First Thing - Summerhall
Dan Tiernan: Going Under - Monkey Barrel
David McIver: Small Boy Trapped in a Wellness ​Retreat - PBH Free Fringe Banshee Labyrinth
Ed Byrne: Tragedy Plus Time - Assembly
Eric Rushton: Not Too Deep - Free Festival Cabaret Voltaire
Frank Skinner: 30 Years of Dirt - Assembly
Gareth Mutch: Belter - The Stand
Huge Davies: Whodunnit - Pleasance
Ian Smith: Crushing - Monkey Barrel
Janine Harouni: Man'oushe - Pleasance
Jody Kamali: Things We Do for Love - Assembly
Julia Masli: ha ha ha ha ha ha ha - Monkey Barrel
Laser Kiwi: Rise of the Olive - Assembly
Laura Davis: Well Don't Just Stand There Dancing - Monkey Barrel
Luke Kempner in Gritty Police Drama: A One-Man Musical - Pleasance
Mark Nelson: Bits & Pieces - Monkey Barrel
Marjolein Robertson: Marj - The Stand
Max and Ivan: Life, Choices - Pleasance
MC Hammersmith: Straight Outta Brompton - Monkey Barrel
Milo Edwards: Sentimental - Monkey Barrel
Paul Currie: Schtoom - Just The Tonic
Paul Foot: Dissolve - Underbelly
Paul Sinha: Pauly Bengali - The Stand's New Town Theatre
Phil Ellis's Excellent Comedy Show - Monkey Barrel
Phil Kay: Funny Walks - Just The Tonic
Pierre Novellie - Why Are You Laughing? - Monkey Barrel
Police Cops: The Musical - Assembly
Seymour Mace Does Drawing - The Stand
Sid Singh - Free Festival Cabaret Voltaire
Stuart Goldsmith: Spoilers - Monkey Barrel
BEST NEWCOMER
Adrian Bliss: Inside Everyone - Pleasance
Alexandra Haddow: ​Not My Finest Hour - Pleasance
Alice Cockayne: I Showered Before I Came - Underbelly
Andre de Freitas: What If - Pleasance
Annabel Marlow: Is This OK? - Pleasance
Fiona Ridgewell - PBH Free Fringe Banshee Labyrinth
Hannah Camilleri: Lolly Bag - Assembly
John Tothill: The Last Living Libertine - Pleasance
Kathy Maniura: Objectified - Gilded Balloon
Kelly McCaughan: Catholic Guilt - Underbelly
Krystal Evans: The Hottest Girl at Burn Camp - Monkey Barrel
Lachlan Werner: Voices of Evil - Pleasance
Leila Navabi: Composition - Pleasance
Lorna Rose Treen: Skin Pigeon - Pleasance
Louise Young: Feral - Pleasance
Moses Storm: Perfect Cult - Pleasance
Paddy Young: Hungry, Horny, Scared - Pleasance
Stu Murphy - Debut - Monkey Barrel
Tadiwa Mahlunge: Inhibition Exhibition - Pleasance
ISH stands for 'insert sponsor here' as organisers do not have a backer to give a cash award to match the original accolades, so winning is for bragging rights only.
Comedy producer and comedian Sarah Bowles who is running the awards said: 'We have been blown away by the incredible support the awards have received from comedians, producers, all the amazing venues that have given the judges comps, and the Edinburgh Comedy Awards themselves who have been so supportive of the process.
'As we all know being judged as well as judging is hard and unscientific, but our main rule was "did the show make the audience and/or judge laugh lots on the day we saw it?" and do we think it could be judged as the best show or the best newcomer on the Fringe.
'That's quite a high bar, of course…. [and] this list obviously does not represent by any means the definitive list of what is great at the Fringe, it's just our judges' opinions.'
Shortlists of five shows in each category will be announced next Monday and the winners on August 26, the same day as the real Edinburgh Comedy Awards.
A collective of around 35 volunteers have seen all eligible comedy shows – defined by doing a full run and not being a compilation show.
Published: 14 Aug 2023