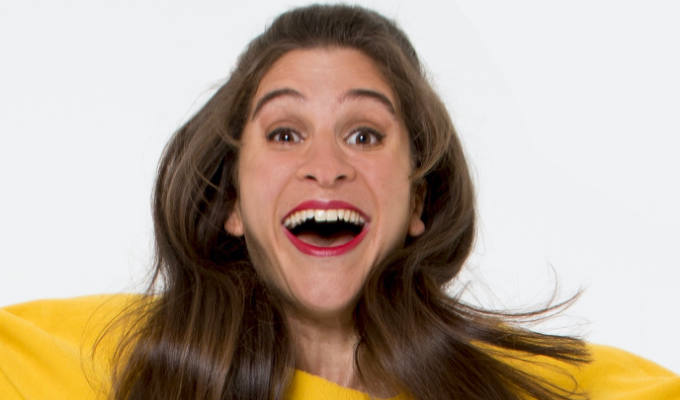 Zahra Barri wins a literary prize
Comedian Zahra Barri has landed a book deal after winning a talent hunt run by the Unbound publishing house.
The Egyptian/Irish stand-up was one ​of two winners of the company's Unbound Firsts scheme to champion previously unpublished writers of colour.
Her title, Daughters Of The Nile, is described as 'a bold multi-generational debut, exploring themes of queerness, revolution and Islamic sisterhood'.
It will now be released in June next year, along with the other winner, Northern Boy, by Iqbal Hussain.
Barri said: 'I am so grateful! It's an actual dream come true to get my passion project Daughters Of The Nile published with Unbound.'
As a stand-up she has featured on Channel 4's Only Jokes a Muslim Can Tell, BBC radio and BBC Asian Network. In 2020 she was runner-up in the Comedy Women in Print Unpublished prize. She is now doing a PhD exploring the Muslim woman in literature.
The full description of her book explains: 'Set in Egypt, Iran, Saudi Arabia and England from 1940-2012, Daughters of the Nile charts three generations of Egyptian women.'
'We begin in Cairo with the matriarch, Fatiha Bin-Khalid's growing friendship with Muslim feminist Doria Shafik as they fight for women's rights before moving to Tehran where the sexually shamed Yasminah flees with her bisexual boyfriend, and then finally to London in 2012 as British-born Nadia battles alcoholism, toxic masculinity, identity crises and a severe case of herpes.
'These women are no strangers to adversity: they've had to overcome revolutions, military coups, misogyny, and prejudice just to live their lives. And yet throughout history they seem to be repeating each other's mistakes, creating the perfect cycle of self-destruction.
'It is Nadia, the youngest and most rebellious, who must relearn shame and shamelessness to radically change the future of the Bin-Khalid family.
'Daughters of the Nile is an astute examination of the enduring strength of female bonds, and what we inherit when we move between lifelines and continents. Original and darkly funny, it's a must-read for fans of Sheena Patel's I'm a Fan, Tara M. Stringfellow's multi-faceted Memphis and Leïla Slimani's insightful non-fiction debut, Sex and Lies.'
The book can be ordered here.
Published: 30 May 2023