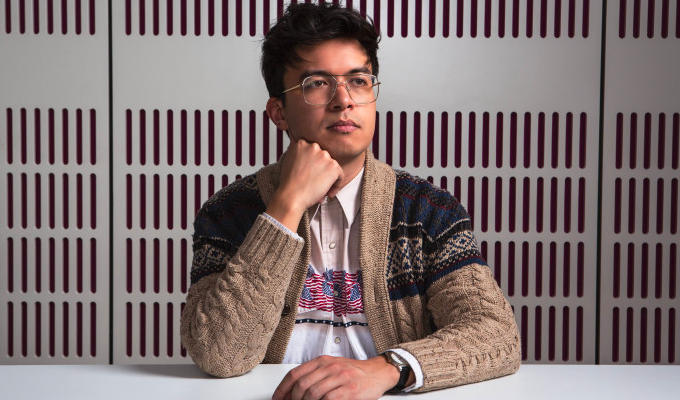 The new ARGonauts!
The best of the week's live comedy, picked from the thousands of events Chortle currently has listed. Use our search panel to check our full listings by date and region.
Sunday June 26
LONDON: The outdoor Stand-Up Under The Stars gigs at the Barbican continue in style with Tim Key headlining a fine line-up of Esther Manito, Olga Koch, and Tom Ward.
Tuesday June 28
LONDON: James Acaster headlines a big benefit gig for The Bike Project, which takes in second-hand bikes, refurbishes them and donates them to refugees, at the Union Chapel in Islington. Josh Pugh, Tiff Stevenson, Yuriko Kotani are also on the bill.
LONDON: A different kind of fundraiser at The Phoenix, off Oxford Circus, raises money for the PBH Free Fringe, which has made going to the Edinburgh Festival so much more affordable for so many more comedians. The line-up is Rich Hall, Tony Law, Andrew O'Neill, Heidi Regan, Janine Harouni and the man who started it all, Peter Buckley Hill.
Wednesday June 29
LONDON: Stewart Lee brings his Snowflake / Tornado tour to an end with a five-night run at the Royal Festival Hall… although the first of the two standalone halves will be playing the New Town Theatre every day of the Edinburgh Fringe.
Thursday June 30
GLASGOW: Playing a benefit gig for Ukraine at The Stand are Chris Forbes, Christopher MacArthur-Boyd, Fred MacAulay, Josie Long, Mark Nelson, Rosco McClelland and Susan Riddell.
Friday July 1
LONDON: The three-day ARG festival - it stands for Actually Rather Good – kicks off with an unmissable mega-gala bill at Shoreditch Town Hall featuring Phil Wang, Josie Long, Kemah Bob, Isy Suttie, Rhys James, Sarah Kendall, Nabil Abdulrashid, Sofie Hagen, John Robins and host Kiri Pritchard-McLean.
LONDON: Reggie Watts is in town, recording some episodes of the Late Late Show with James Corden - and doing a gig of his quirky and droll musical comedy at the Hackney Empire while he's at it. Tickets
GLASGOW: It's a strong weekend at the Glee Club with everyman Scott Bennett, offbeat Eleanor Tiernan, witty and engaging Larry Dean and US comic Omid Singh.
Published: 26 Jun 2022
Recent News
What do you think?