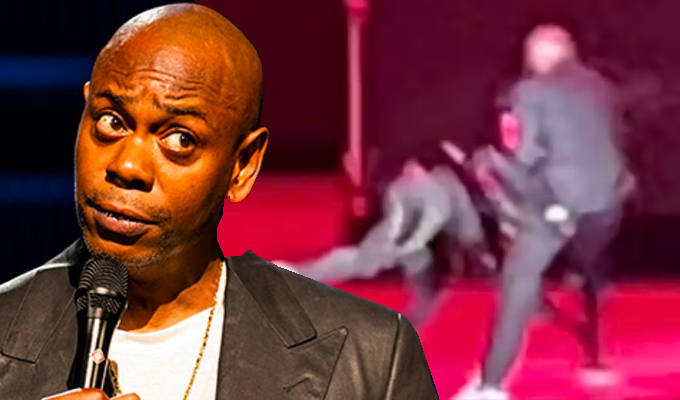 'I was triggered by his jokes,' says Dave Chappelle's alleged attacker
The man accused of attacking Dave Chappelle on stage has said he was triggered by the comedian's jokes about sexuality and homelessness.
Isaiah Lee, who allegedly rushed the stage of the Hollywood Bowl last month, has given a jailhouse interview to the New York Post, saying the stand-up should be more 'sensitive' about his jokes.
"I identify as bisexual… and I wanted him to know what he said was triggering,' he said. 'I wanted him to know that next time, he should consider first running his material by people it could affect.'
And he expressed similar thoughts about Chappelle's jokes about homelessness. 'It's a struggle and I wanted Dave Chappelle to know it's not a joke,' he told the newspaper.
Lee explained that when another comedian earlier on the line-up joked about paedophilia, it sparked memories of his own abuse when a teenager.
He is facing four misdemeanor counts, including battery and possessing a deadly weapon with intent to assault, over the incident at the Netflix Is A Joke festival. And the publicity has led to attempted murder charges, too, as he was identified as the suspect in a separate case.
He acknowledged that the new charges mean he has gone from looking at six months in jail to 15 years, if found guilty.
Chappelle has been widely criticised for joking about gay and transgender people, doubling down on the issue in his latest multi-million-dollar Netflix special The Closer.
Published: 24 May 2022
What do you think?