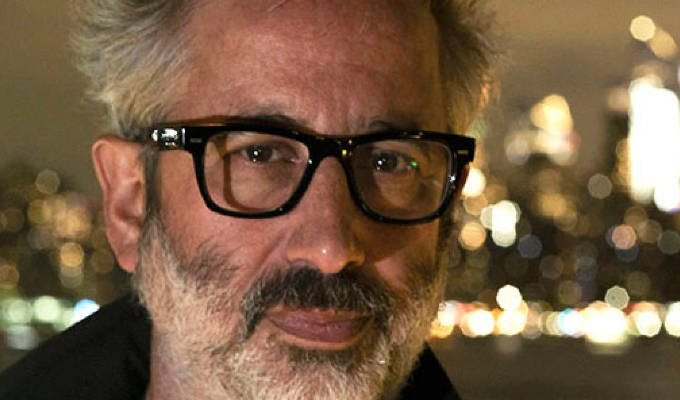 David Baddiel's Jews Don't Count goes to Channel 4
David Baddiel is to make a Channel 4 special based on his book Jews Don't Count.
The broadcaster describes the 75-minute programme as a 'part polemic, part personal documentary that explores why, in his opinion, anti-Semitism is often seen as a lesser form of racism.'
It includes 'shocking, surprising, humorous and sometimes awkward conversations' with a range of voices – including prominent Jewish figures and those who have experienced anti-Semitism – in a quest to investigate why identity politics seems to have failed this particular identity.
Baddiel said: 'I'm very excited to be given the chance to present my polemic about Jews not counting - not counting in the identity politics conversation, not counting as a real minority who experience real racism - on TV.
'My critique is aimed mainly at progressives, at those people who care about minorities and racism - those people who consider themselves on the right side of history - and I think of a lot of those people as Channel 4 viewers.
'So let me thank Channel 4 in advance for giving me this opportunity to address, and maybe take apart a bit, their own audience's self-image.'
Shaminder Nahal, head of specialist factual programming at Channel 4 added: 'Jews Don't Count is set to be a searing and forensic look not just at anti-Semitism throughout the world today - but at the whole state of identity politics in contemporary discourse.'
Louis Theroux will be one of the executive producers of the programme through his company for Mindhouse Productions.
He said: 'With so much more awareness around the world about the importance of diversity and the reality of all kinds of racial bias, it seems the perfect time to take a thoughtful, challenging, and funny look at why Jewishness has sometimes been left out of the racial reckoning, not to mention a great excuse to see David in conversation with a host of hilarious and fascinating people on both sides of the Atlantic.
'This documentary is exactly what we need right now, a provocative and sparkling polemic that will start arguments and get people thinking about identity politics in a different way.'
David Baddiel: Jews Don't Count will air later this year on Channel 4
Published: 17 May 2022
What do you think?