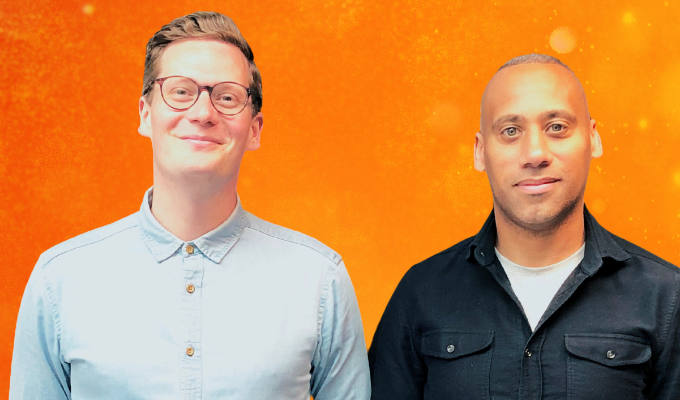 BBC Radio Wales show for Robin Morgan and Leroy Brito
Welsh comedians Robin Morgan and Leroy Brito are to present a new BBC Radio Wales show.
The comics will follow in the footsteps of previous comedy presenters on the station, such as Rhod Gilbert and Kiri Pritchard McLean, and will take the 5pm to 7pm Saturday slot over the summer.
Morgan said: 'We'd usually be spending our Saturday afternoons on one of the UK's motorways en route to a gig, so considering the cost of petrol I'm thrilled to be in a radio studio instead.'
Brito added: 'I'm really excited to get stuck into this show with Robin – we've known each other for 10 years so it's about time we monetised our friendship.'
Both comics have worked with the station before, with various sitcoms and stand-up specials.
Robin and Leroy host their first show on BBC Radio Wales this Saturday.
Published: 12 May 2022
What do you think?