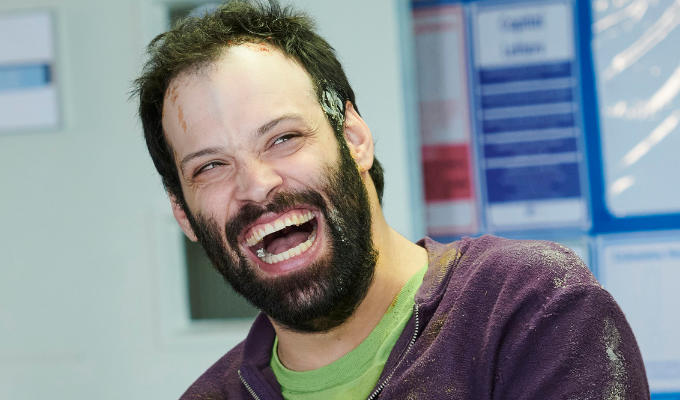 BBC has another Jerk
Tim Renkow's Jerk will be returning for a third series on BBC Three and iPlayer.
The comic, who stars and writes the show with Shaun Pye, said: 'They renewed us?! Really?!! Oh shit, I got to get to work.'
Executive producer Alex Smith of Roughcut TV added: 'The great disruptor is back. Not Trump, but Renkow - and just as offensive. Roughcut are thrilled to bring 6 more episodes of Bafta nominated Tim Renkow - still scripted TV's first and only disabled lead - to the BBC. This series promises to question the licence fee like no other has.'
The BBC says: 'Series 3 sees Tim further bulldoze the sensitivities of modern life with a lead role in a movie, a stint as a drug mule, a job advising government on disability and generally attacking anything that takes itself too seriously. Series 3 also charts a touching love story as Tim falls for a disability activist with an agenda. Is that the sound of wedding bells, as Tim finally meets his match…'
Jerk was piloted as A Brief History of Tim in BBC Three's 2016 Comedy Feeds, and series two was released last summer.
News of series three was announced at the BBC's Comedy Festival in Newcastle this afternoon.
Published: 11 May 2022
Recent News
What do you think?