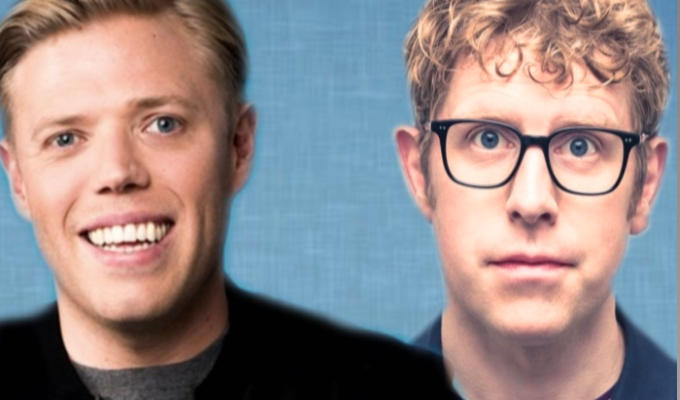 Parenting Hell podcast to play arenas
Josh Widdicombe and Rob Beckett are to perform their hit podcast Parenting Hell in arenas next year.
The duo will play Manchester Arena on April 14, 2023, and The O2 in London on April 21.
Last year, Chris and Rosie Ramsey's Sh**ged. Married. Annoyed. became the first podcast to play The O2 – although the show was broadly criticised by reviewers for losing all the intimacy of the broadcasts.
Widdicombe said: 'I have no idea how this has happened in my career, last time I checked me and Rob were cool young comics about town. Now we are two middle aged blokes complaining about our kids. Despite this I can promise this will be the best show that features two dads grumbling to ever play Britain's arenas.'
Beckett added: 'I am absolutely buzzing to go on tour with Josh. After two years of being locked up in my house with the kids all I can think of is that empty quiet hotel room after the show. As well as the shows themselves.
'The shows are going to be great but also waking up when I want and having breakfast in silence.'
Guests for the arena shows have not been revealed but they have previously been joined by the likes of Louis Theroux, Paloma Faith, Katherine Ryan, Peter Crouch and Michael McIntyre.
Parenting Hell launched in April 2020 and has since racked up 50 million downloads for its twice-weekly episodes. The latest is currently No2 on the charts, behind Ed Gamble and James Acaster's Off Menu.
Tickets go on general sale at 10am next Friday.
Published: 11 Feb 2022
What do you think?