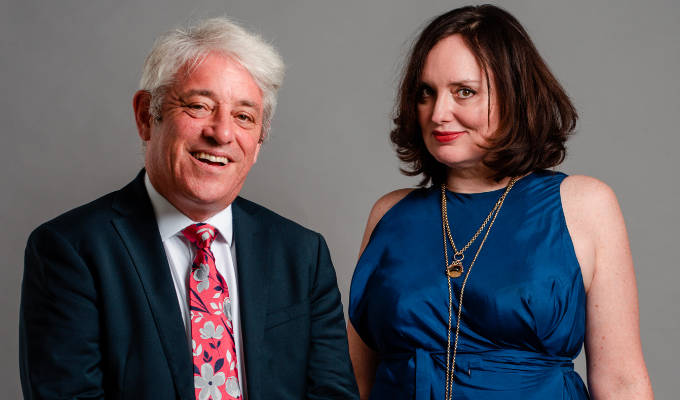 New podcast for Deborah Frances-White
Deborah Frances-White is starting a new podcast – with former Commons Speaker John Bercow.
The comedian and host of the Guilty Feminist will co-present ten episodes of Absolute Power, which explores how British democracy really work.
Bercow said: 'The instruments of power in the UK are often arcane, confusing, and bizarre – but understanding how they operate is key to wielding them effectively – and as citizens, we need to be aware of what those in power can and can't do.
'With a governing party which is using those instruments more ruthlessly than any government in recent memory, it's more important than ever to appreciate how we got here and what we can do about it.'
Bercow was elected as Tory MP for Buckingham in 1997, and as Speaker from 2009 until he left office and parliament in 2019.
He proved a controversial figure in later years, especially over perceptions his anti-Brexit views affected his impartiality – although supporters say he was maintaining Parliamentary rules against attack from a reckless government.
The first episode will be released next Wednesday on the Acast network and cover The Speaker's role, with subsequent discussions revolving around The Whips, Private Member's Bills and special advisors.
A teaser is available here.
Published: 1 Dec 2021
What do you think?