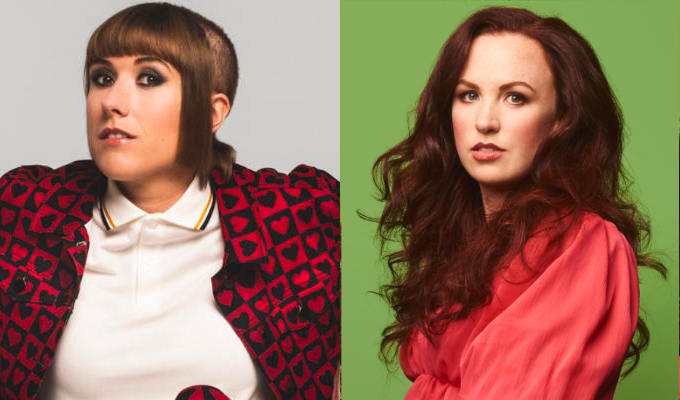 Maisie Adam and Catherine Bohart announce tours
Maisie Adam and Catherine Bohart have both announced 2022 tours today.
The news comes as it was also revealed that Adam will be returning to Have I Got News For You on November 12, as a panelist opposite journalist Helen Lewis in a show hosted by Victoria Coren Mitchell.
Her other TV appearances include Live at The Apollo, Mock The Week, and The Last Leg.
She kicks off her Buzzed tour in Liverpool on September 15, culminating in London's Leicester Square Theatre on October 27 after 31 dates.
Meanwhile Bohart, who recently recorded a Soho Theatre special for Amazon Prime Video, will be hitting the road next spring with a show called This Isn't For You.
The tour starts gig at the Leicester Comedy Festival and a two-week run at Soho Theatre, starting on February 28, and ends in Salford on June 5.
Her third solo show, it promises 'horrendous life advice, cheery nihilism and reluctant self-discovery'
Bohart's recent TV appearances include Mock The Week, Late Night Mash, and Funny Festival Live.
» Catherine Bohart 2022 tour dates
Published: 26 Oct 2021
What do you think?