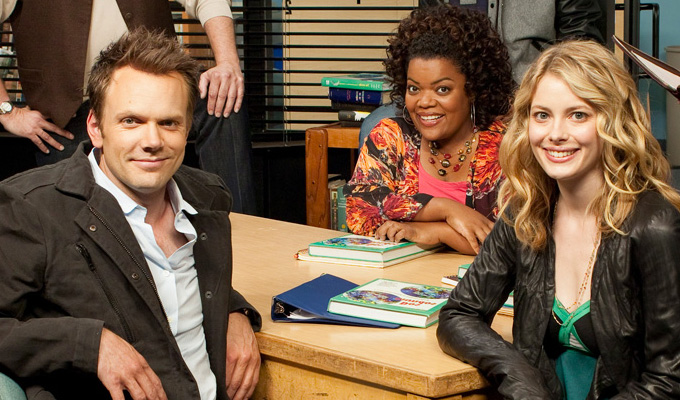 'Gears are turning' on Community movie
Community creator Dan Harmon says movie version of his long-running sitcom could finally be happening.
The writer says he has started writing the script, and that 'gears are turning' on getting it made.
Speaking on Vulture's Good One podcast, Harmon – who also co-created Rick & Morty – added: 'There is, like … a thing is happening. Logistically, the locks are coming away. And the only problems are becoming the creative ones, which is great, because I love those problems. I love having these conversations, and they're being had.'
He added that his biggest dilemma was whether to pitch the movie at existing fans or try to win new ones with a film that could stand up on its own.
'Here's the biggest philosophical question: Are you supposed to service a mythical new viewer?' he mused. 'The obvious, dogmatic, practical, off-the-street answer is like, "No, you don't. It's fan service…
'Formalistically, you can do a movie that, I think, the fans can not only enjoy, but they can stand back and go, "You know, the crazy thing about this Community movie is that if you didn't know there was a show, this is an insanely good movie".
Community series ran for 110 episodes over six seasons fom 2009, to 2015. But the production was not without hiccups – Harmon was booted off the show for its fourth season before being reinstated, Danny Glover accused co-star Chevy Chase of racism, and original network NBC dropped the show after five seasons, before it was picked up by the now-defunct Yahoo! Screen.
For several years before its cancellation, fans adopted the slogan 'six seasons and a movie' from one of the episodes – which was the origins of reports of a big-screen version.
As long ago as 2014, the Hollywood Reporter told how a film was in the early stages, and the story repeatedly resurfaces. Including now.
Published: 16 Jul 2021
What do you think?