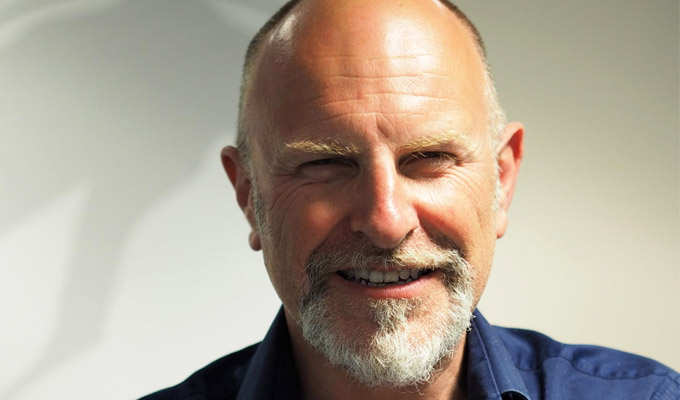 Live comedy's back!
It's good to have this column back! The best of the week's live comedy. These are socially-distanced or outdoor gigs. So check with venues about party size restrictions and any other requirements. Most shows require advance booking. Use this site's search panel to check out our full listings of more than 6,000 events by date and region.
---
Sunday May 16
LONDON: Waiting not a minute longer than necessary is the Bill Murray in Islington, opening its doors at midnight for the very first post lockdown gig, featuring Helen Bauer, Jason Patterson, Sikisa, Dinesh Nathan, Erik Pohl and compere Barry Ferns. It's a show only for those who supported the venue financially during the pandemic - but it will be livestreamed for free via YouTube for everyone else.
Monday May 17
LONDON: The 21Soho venue reopens with a fundraiser for #ReclaimTheseStreets, with a very strong line-up of Aisling Bea, Fern Brady, Janine Harouni, Jen Ives, Joanne McNally, Olga Koch, Sarah Keyworth, Sophie Duker, Suzi Ruffell, Bella Hull and Alice Brine.
LONDON: Meanwhile the Pleasance in Islington marks the return of live comedy with a (socially distanced) party. The celebratory gig is being streamed to NextUp subscribers, too, and features Dane Baptiste, Huge Davies, Josie Long, Maisie Adam, Nigel Ng and Thanyia Moore.
Wednesday May 19
LONDON: Kai Samra made a mark with his debut show, Undercalss, offering insight and laughs about his experiences as a young Asian man from a very tough background. It opens at the Soho Theatre tonight and runs for a week.
WIMBOURNE: Simon Evans picks up his tour The Work Of The Devil, which is billed as his most personal show yet as well as offering his trademark wry, superior cynicism on topics such as identity politics and tribalism, that he's struggling to come to terms with. Tour dates.
Thursday May 20
LONDON: The Objectively Funny comedy night rocks up at Haggerston craft brewery Signature Brew with a lovely and varied line-up of Ahir Shah, Heidi Regan, Rosie Jones, Stuart Laws and regular MC Martin Willis.
LONDON: At the intimate Country Mile Comedy Club at The Star of Kings in Kings Cross, a batch of innovative comics - Heidi Regan, Jessica Fostekew, Jordan Brookes, Pierre Novellie, Sarah Keyworth, Thanyia Moore, Britney, Mary O'Connell and Archie Henderson - get back into the swing of things while raising money for FareShare.
LONDON: Tim Key, who produced a brilliant book about the first lockdown, joins Olga Kock and Phil Wang at the Moth Club in Hackney as Knock2Bag returns… having not thought of a better name for the gig during their absence!
Friday May 21
MANCHESTER: A small two-day mini-festival called Down The Rabbit Hole kicks off at The Klondyke Club in Levenshulme with a stand-up night featuring Daliso Chaponda, Jonny Awsum, Luisa Omielan and Allyson June Smith. There's another day of family, cabaret and comedy shows tomorrow.
CARDIFF: The Glee swings back into action with the incisive social wit of Andrew Maxwell alongside 70s throwback Mike Bubbins, and the enjoyably dry Morgan Rees. It's the same bill tomorrow, too.
WARWICK: Mark Watson's Carpool Comedy Club rolls into Sherbourne Park with Kiri Pritchard-McLean, Marcus Brigstocke and Rachel Parris joining him on stage at the drive-in. Tickets
SOUTHAMPTON Itchen Valley Country Park hosts two outdoors Comedy at the Park gigs tonight and tomorrow, the first in the (Back) On The Road gigs of various line-ups being staged across the country by agents RBM.
Saturday May 21
LONDON: The brilliant Milton Jones headlines a Comedy Store line-up gig at the O2 Fourm in Kentish Town that also features Taskmaster's Jamali Maddix plus Charlie Baker and Kate Lucas. Tickets.
LEAMINGTON SPA: Ed Byrne brings his high-performance observational comedy to the Assembly as part of a Just The Tonic club night that also features the inventive Adam Bloom and charming Lou Conran, Tickets
Published: 16 May 2021
What do you think?