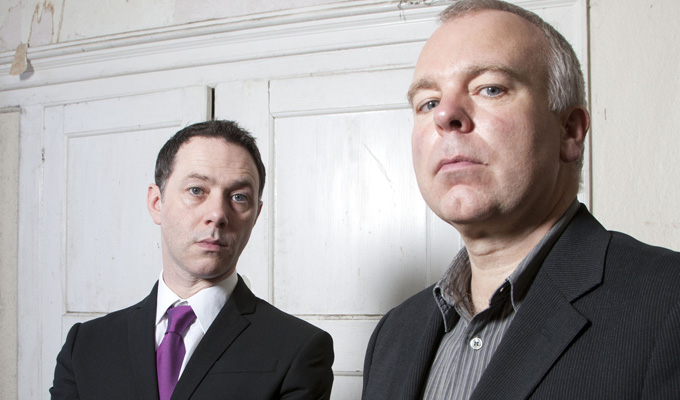 Steve Pemberton: We want to explore a live version of Inside No 9
Plans are still afoot for a live version of Inside No 9.
Steve Pemberton revealed that he and Reece Shearsmith were looking at the possibility of a theatrical adaptation because their scripts were 'perfectly suited' to the stage.
Chortle first reported the idea early last year, with the duo considering whether to use existing scripts or write a brand new story.
And in a new interview to launch series six, which starts on Monday, Pemberton confirmed the idea was still on the cards.
'We definitely would want to, at some point, explore the live version of Inside No 9,' he said.'
'It's so perfectly suited. They are like mini-plays. When we write them, we are writing small plays and we were inspired by by our theatre backgrounds.'
But he said there are no plans to end the TV show, which has already been commissioned for a seventh series.
'As long as we feel we have got the ideas and we can creatively challenge ourselves with each new series, then we'll keep doing it,' he said.
'Each series that's gone on, we've thought, yeah, we can try throwing something completely new into the mix here and see how people react. And there's nothing more exciting than that in my view.'
Series six, which features guest stars including Sian Clifford, Adrian Dunbar, Lindsay Duncan, Kevin Bishop, Nick Mohammed, Gemma Whelan and Sir Derek Jacobi, starts on BBC Two at 9.30pm on Monday. The opening episode is entitled Wuthering Heist and mixes heist thriller with the Italian masked theatrical tradition of commedia dell'arte.
Published: 7 May 2021
What do you think?