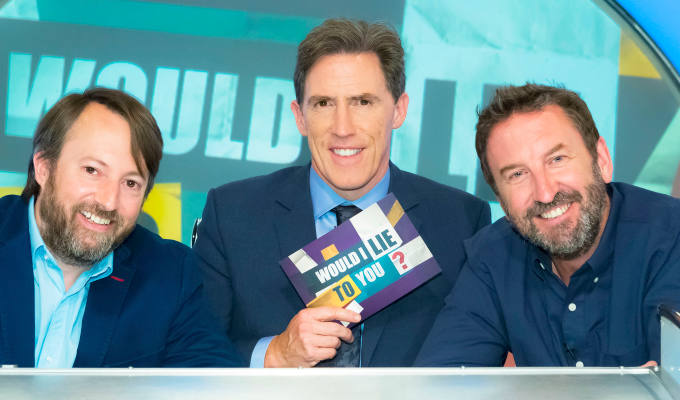 Would I Lie To You? heads to the US
Would I Lie To You? is getting a US airing – as well as a remake for American audiences.
The youth-orientated CW network has brought the rights to broadcast two seasons of the UK original, hosted by Rob Brydon.
It will then air its own version, with a line-up yet to be announced.
The remake will be produced by US company Truly Original, a sister outfit to British programme-makers Zeppotron, with creator Peter Holmes among the executive producers.
Would I Lie To You? has run on the BBC for 14 years, with David Mitchell and Lee Mack as team captains. Angus Deayton hosted the first two series, before Brydon took over.
Transmission dates in the US have not yet been announced.
Published: 9 Mar 2021
What do you think?