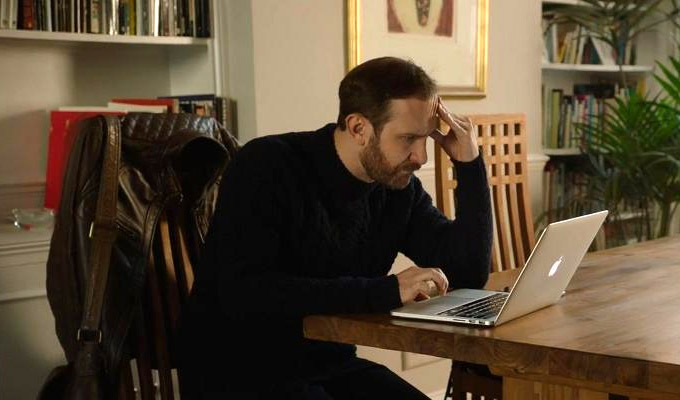 C5 buys self-released comedy Hapless
Channel 5 has bought the rights to independently-made comedy Hapless for its on-demand platform My5.
Writer and director Gary Sinyor originally released the six-part series on Amazon prime last year under the title The Jewish Enquirer.
It stars Tim Downie – whose credits include Paddington and Upstart Crow – as a journalist for the UK's fourth most successful Jewish newspaper, as he tries to find rubbish stories to please his narrow-minded editor.
Comedy stalwarts Geoffrey McGivern and Lucy Montgomery play his father and sister, with stand-up Josh Howie as his best friend.
The episodes will be available on the streaming service, owned by the multinational ViacomCBS Networks, from March.
Sinyor, whose directorial credits include Leon The Pig Farmer and Renee Zellwegger's The Bachelor, said: 'I wanted to create an edgy and mainstream comedy set in the crackers world we live in. '
'Hapless was inspired by US shows like Seinfeld and UK sitcoms like Rising Damp and Hancock.
'When I learnt that broadcasters were on the lookout for fresh, completed content, I got in touch in the hope that someone would see its potential. I'm delighted that ViacomCBS has picked it up for MY5 and I'm excited that the British public will be able to see the incredibly diverse range of comedy talent we have in the UK.
Downie, who is also an executive producer, added: 'The scripts were really funny, and combine that with working alongside a truly cracking crew and such wonderful comic actors, it was great fun.
'I'm really proud of Hapless' It's funny, irreverent and has a great deal of heart and charm – I can't wait for everyone to see it!"
Two episodes were briefly released on the platform in December to qualify it for the upcoming awards season.
Here is a trailer:
Published: 19 Jan 2021
Recent News
What do you think?