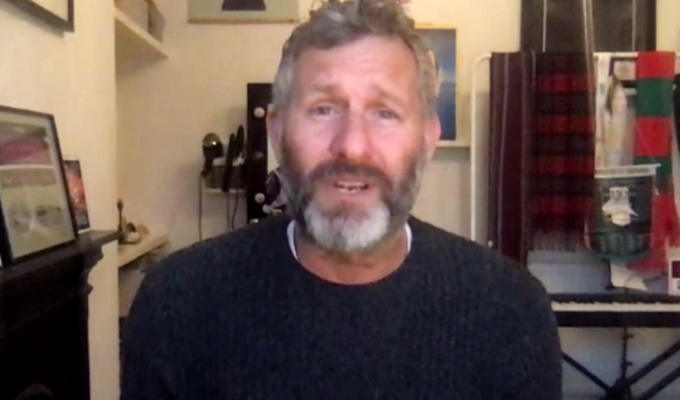 Adam Hills writes his first children's book
Adam Hills is writing his first children's book - about a rock-star detective.
The comic says he got the idea from his ten-year-old daughter after being invited to write something by a publisher.
Speaking on Lorraine Kelly's ITV show this morning, he revealed: 'I'm writing a second draft of a children's book at the moment.
'I was asked what I would write a children's book about and in the meeting I said, 'let me go home and think about that'.
'I went home to my daughter, my 10-year-old, and went "what do you want to be when you grow up?" And she said, "I want to be a rock star and detective." And I went, "Great! I'm going to write a book about a rock star detective!"'
'She is my editor at the moment. Every time I write a chapter, I send it to my daughter and go, "what do you think?" "I don't know about this Daddy, I think it should be more like this."
'I want her to illustrate it as well.'
Hills is just the latest comic to diversify into children's literature on the back of David Walliams' phenomenal success in the field. Other comedians to have become children's authors include David Baddiel, Julian Clary, Adrian Edmondson, Miranda Hart - and a forthcoming series from Sir Lenny Henry – often to the chagrin of other authors without celebrity status.
Hills was on the Lorraine show to speak about the return of The Last Leg to Channel 4 tomorrow night.
He previously wrote the memoir Best Foot Forward, which was published in 2018 by Hodder & Stoughton.
Published: 14 Jan 2021